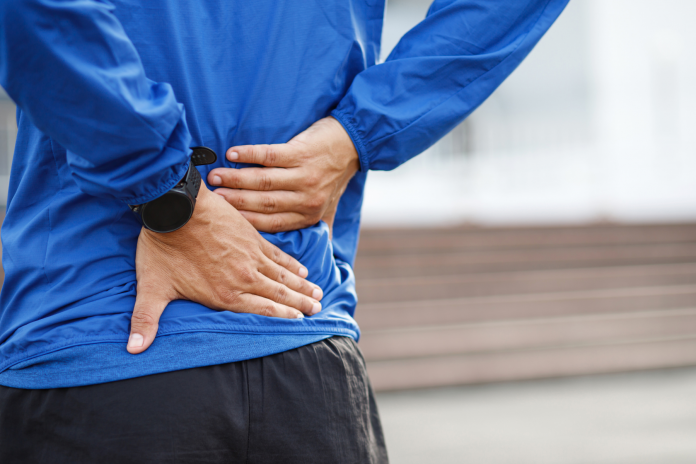 Researchers have identified a potential new coronavirus symptom affecting people under the age of 30.
"Covid back" could be a sign of Covid-19 in people under 30, suggests a new report.
Over the past 18 months, the number of people ages 18-29 reporting back problems has increased by 64 percent.
The problem could be caused by the relocation to home work, with many working from makeshift jobs.
Of those who reported back pain, 56 percent said they were in the lower back, while 23 percent reported pain in the neck or shoulder blade.
Dr. Gill Jenkins, consultant at www.mindyourbackuk.com, said: "Of the six in ten Britons who worked from home mostly or always during the pandemic and now work hybrid, almost half do not have permanent access to a desk and supportive chair during her work day.
"And unfortunately 20 percent have to work while sitting on a sofa or bed.
Dr. Jenkins added, "Taking care of our back can reduce stress and increase energy so that we can enjoy our life to the fullest without pain and pain."