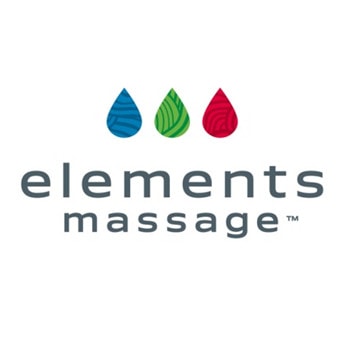 By Jeff Theodore, contributing author
REGION – Getting a massage is a necessity rather than a luxury as it promotes health and wellbeing, according to 86 percent of respondents in a recent survey by the American Massage Therapy Association.
This theory is consistent with Andrew and Jill Dudka's belief that as owners of Elements massage parlors in Shrewsbury and Mansfield, they make an important community service.
"We help people who have been injured, cancer survivors, pregnant women, and people who are simply stressed out," said Andrew, a general manager with an in-depth knowledge of manufacturing and operations.
A decade ago, Andrew and his wife Jill, a longtime math teacher at Blackstone, Massachusetts middle school, tried to start a massage franchise to "take charge of our destinies."
"It was exciting to hire staff, set up the shop, dig into the software, and learn about massage," says Andrew. "Our goal was to open a legitimate and therapeutic practice."
A decade later, the couple has two thriving studios that employ around 40 massage therapists and perform up to 1,700 massages per month. The studios operate on a membership-based model. The Dudkas' studios currently have around 1,400 members.
"There's no requirement to become a member, but it gives people the option to have a session with a preferred therapist or to skip a month and save a session that they can use anytime," says Andrew.
Therapists are state licensed and undergo rigorous training that requires both written and practical tests.
"When we interview therapists, we ask about their background and what they can bring to the client, which they think is unique," ​​says Andrew. "A good masseur has to be a good team player, communicate with customers and meet their needs. The customer has to feel better when going out than when entering. "
The massage modalities offered at Elements Studios range from deep tissue massages that relieve pain and reduce muscle stiffness, to Swedish massages that are painless and increase blood flow while calming the body.
Andrew says that deep tissue and Swedish massages are the most popular at his studios. However, he added that an add-on service that requires the use of CBD oil during massage is becoming increasingly popular.
"Once people try it, they love it," says Andrew of the CBD oil. "It tends to provide longer pain relief. People are thrilled that it's legal in Massachusetts now and something we can offer. "
Cupping, a form of alternative medicine that uses cups to apply to areas of the body to reduce inflammation, is another high-demand perk, says Andrew.
Elements Massage adheres to COVID security measures.
Photo / submitted
"For some clients, deep tissue massage can be painful," he says. "Cupping does the same thing as deep tissue, but is less painful and a great option for our customers."
For the dudkas, they hope to remain an option that clients trust as teachers of massage, especially when it comes to safety.
"We always tell our customers and our employees that safety is our top priority," says Andrew. "That affects COVID and personal safety with their bodies. In the future, I hope to grow our business, but do so in a way that encourages people to know that we will take care of you. "
Company profiles are advertising features that provide information and background information about Community Advocate advertisers.
Business – Community Attorney