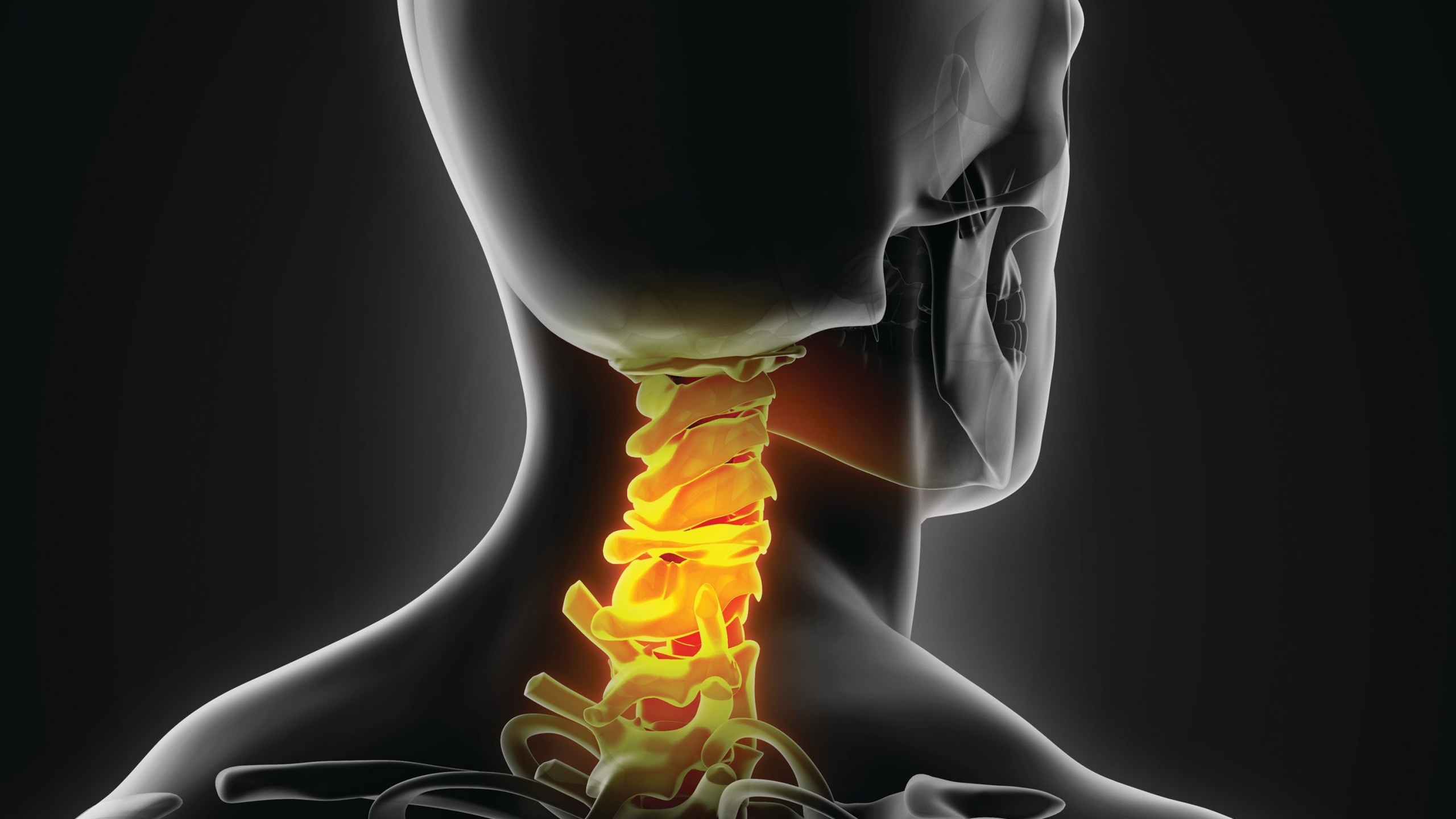 The current health crisis has given black chiropractors and chiropractic a unique opportunity
It goes without saying that 2020 was a year for the history books. Our country faced a pandemic, racial unrest, economic upheaval and political sparring. The year 2020 also marked 125 years since chiropractic was founded. The year 2020 as the 125th year of chiropractic felt significant. It forced the profession, like it has forced much of the world, to examine ourselves and to recognize the disparities that exist in the profession for black chiropractors and the diverse communities we serve.
While the utilization of chiropractic has increased among the general population, the utilization amongst Black Americans has hovered around 1% for more than two decades and only 1.6% of chiropractors are Black.1
Black health challenges
It's almost common knowledge that Black Americans are the least healthy people in this country. The health disparities that exist in the Black community have been a concern for this nation for decades, yet today Black Americans continue to suffer from almost every health condition disproportionately from their counterparts.
Consider that Black American adults are two times more likely to die from heart disease and 50% more likely to have high blood pressure than White Americans.2 Black American children are 3.5 times more likely to die as infants due to complications related to low birth weight and have an infant mortality rate that is 2.2 times higher than that of White American infants.3
Black American women are 40% more likely to die of breast cancer3 and 2-3 times more likely to die from pregnancy-related causes than White American women.4 Most recently, Black Americans are experiencing more serious illness and death due to the novel coronavirus than White Americans.5
history of health care oppression
The fact that Black Americans experience these disparities in health is not a mere coincidence. A history of systemic oppression and experimentation in our health care system has been well-documented.
Africans brought to this country in chains suffered unimaginable physical and mental traumas that ensured poorer health outcomes for generations to come. A lifetime of adversity, chronic stress, poor coping and racial discrimination is imprinted in the DNA of Black Americans; this can be evidenced through the study of epigenetics.6
What may not be as apparent is the economic impact of health disparity. Harvard Business Review estimated that nearly $200 billion is spent in premature deaths in the Black community.7 Another researcher estimated that eliminating health disparities for minorities would have reduced direct medical care expenditures by about $230 billion and indirect costs associated with illness and premature death by more than $1 trillion over a three-year period.8
The help the Black American community needs
When I began my matriculation through Life University's Doctor of Chiropractic program in July 2014, I had no idea what I was getting myself into.
Prior to attending the university, I had never been adjusted or knew anyone who had, and I didn't know any chiropractors personally. The story was the same for each of my Black classmates.
There were 11 of us in a class of 220. We knew each other by name. Chiropractic was so new to us and different from anything else we had been taught about health. For me, it felt like a secret I was just being let in on.
The 11 of us were living out the statement made by R. Troetti almost 30 years prior in the Journal of the American Chiropractic Association: "Blacks seldom come into contact with chiropractors, black or white, who could serve as role models." 9,17
I couldn't help but think of all the people I could have helped with chiropractic. People who looked like me who suffered from many health conditions disproportionately in this country. I believed chiropractic was what the health of the Black American community needed — they just didn't know.
Educating to eliminate health disparities
As chiropractors, we are uniquely suited to help eliminate the health disparities that exist in the Black community. For over 30 years, the implementation of policies and programs focused on better access to health care have made little progress in the health of the Black community.
The Affordable Care Act increased Black Americans' access to health care by 20% between 2008-14 and improved the outcomes for cancer patients,11 but made little to no improvement in the disparity for many chronic illnesses.
With nearly 70% of the mortality rates in Black Americans due to preventable causes,12 educating the community on habits for prevention may have a greater impact. It is what chiropractors do every day in practice. We know that focusing on access to health care, without a focus on the factors that caused sickness, is addressing the symptoms and ignoring the cause.
Doctors of chiropractic form relationships with patients that are unique from those of any other health care provider. Chiropractors, therefore, have greater ability and responsibility to influence our community in the habits of prevention and healthy lifestyles. Our patient-centered approach respects the patient's individual preferences and creates space for the patient to share with us more freely. As primary care providers we are trained to diagnose their conditions and to co-manage their care with other health care providers.
Make DCs representative of the population
Chiropractic has the potential to transform the health of this country, especially if chiropractors are more representative of the nation's population.
Chiropractic was not excluded from the oppressive culture that existed during the time of its founding. From the 1920s-50s, admission to the Palmer School of Chiropractic was restricted to members of the white race, and "Negros not accepted" was blatantly stated in its catalog.13
For a profession that was "founded on the back of a black man," Harvey Lillard, the Black community had been excluded from reaping chiropractic's benefits via black chiropractors, health-wise or professionally.14 Currently, the National Board of Chiropractic Examiners shows that less than 2% of chiropractors are Black American1. When compared to the current Black American population of 13.4%, it is evident that a racial disparity exists in the profession. Each year the population become more diverse. It is estimated that in 30 years, more than half of the population will be minorities.15
Malcolm Gladwell popularized the theory that it takes 15-18% of a population to adopt an innovative idea before it reaches a saturation level of acceptance.16 If chiropractic is going to reach the 18% tipping point and reach mass acceptance, it will likely be tied to our ability to respond to our rapidly-diversifying population. As primary health care providers, it is our responsibility to translate our knowledge of health into the language and culture of the people we are serving.
long way to grow
Though 125 years may seem like a long time, chiropractic is in its infancy. We still have a long way to grow.
Massive action steps are needed to improve chiropractic representation in the Black community. More than ever, chiropractic institutions are acknowledging the importance of Black chiropractors in the profession. They are recognizing that the health of the nation cannot be improved until the disparities that exist in the health of Black and other minority communities are improved, and that chiropractic has a place in changing the paradigm.
The American Black Chiropractic Association (ABCA) was founded in 1981 in response to a need for Black representation and leadership in the profession. Today, the ABCA is the only organization that represents Black chiropractors on a national scale.
The National Board of Chiropractic Examiners recognizes the ABCA as one of the major national chiropractic organizations and selects two student members to attend the Student Leadership forum each year. The ABCA president attends ACA Engage each year to represent our collective interests and in 2020 participated in the American Chiropractic Association's Diversity and Inclusion Virtual Summit. The ABCA annually awards scholarships to minority students who excel not only in the classroom, but in their communities.
At each ABCA National Convention, members participate in community outreach projects geared toward introducing chiropractic to underrepresented communities. Ultimately, the ABCA provides space for chiropractors of color to be themselves and find support amongst people who understand the unique situations we face in the classroom and in practice.
In his 1997 article in the Journal of the American Chiropractic Association, Whitworth stated the chiropractic schools, "would do well to align with the ABCA."18 Today there are over a dozen active student ABCA chapters (SABCA) in chiropractic colleges across the country. The ABCA's Board of Directors is now planning for the annual National Convention to be held at Life Chiropractic College West in Hayward, Calif., on June 3-6, 2021.
Magen Henry, DC, is a 2018 graduate of Life University. She currently serves as the secretary of the American Black Chiropractic Association.
References
Mynbce.Org/Wp-Content/Uploads/2020/05/Practice-Analysis-of-Chiropractic-2020-5. Pdf. https://mynbce.org/wp-content/uploads/2020/05/Practice-Analysis-ofChiropractic-2020-5.pdf
African American Health: Creating Equal Opportunities for Health. https://www.cdc.gov/vitalsigns/aahealth/index.html
African American Health Disparities Cigna White Paper. https://www.cigna.com/static/www-cigna-com/docs/health-care-providers/african-american-health-disparities.pdf
Racial and Ethnic Disparities Continue in Pregnancy-Related Deaths. Press Release. https://www.cdc.gov/media/releases/2019/p0905-racial-ethnic-disparities-pregnancy-deaths.html
Ethnicity and clinical outcomes in COVID-19: A systematic review and meta-analysis Sze, Shirley et al. EClinicalMedicine, Volume 0, Issue 0, 100630
Aroke, Edwin N et al. "Could epigenetics help explain racial disparities in chronic pain?." Journal of pain research vol. 12 701-710. 18 Feb. 2019, doi:10.2147/JPR.S191848
Ayanian, John Z"The Cost of Racial Disparities in Health Care."Harvard Business Review. 1 Oct. 2015 https://hbr.org/2015/10/the-costs-of-racial-disparities-in-health-care
LaVeist TA, Gaskin D, Richard P. Estimating the economic burden of racial health inequalities in the United States. Int J Health Serv. 2011;41(2):231-8. doi: 10.2190/HS.41.2.c. PMID: 21563622.
Troetti R. Why aren't there more black chiropractors? J Am Chiropr Assoc. 1992;21(1):40
Buchmueller, Thomas C et al. "Effect of the Affordable Care Act on Racial and Ethnic Disparities in Health Insurance Coverage." American journal of public health vol. 106,8 (2016): 1416-21. doi:10.2105/AJPH.2016.303155
Laurie McGinley, "ACA Linked to Reduce Racial Disparities, Earlier Diagnosis and Treatment in Cancer Care: New Research Backs Up Earlier Data Showing the Law Increased Access to Care," Washington Post, June 2, 2019, https://www.washingtonpost.com/health/2019/06/02/aca-linked-reduced-racial-disparities-earlier-diagnosis-treatment-cancer-care/.
Leading causes of death-Males Non-Hispanic black-United States, 2017 https://www.cdc.gov/healthequity/lcod/men/2017/nonhispanic-black/index.htm
Vernon, Leonard. Chiropractic's Continued Legacy of Racism and its Affect on the Minority Population Utilization. J. Philo, Prin, and Practice of Chiropractic 29 Dec 16.
Advancing Diversity as We Advance the Chiropractic Profession: A Joint Report from the American Black Chiropractic Association and the International Chiropractors Association. July 2019. http://www.chiropractic.org/wp-content/uploads/2019/07/FINAL-ABCA-ICA-CCE-Advancing-Diversity-Report-7-9-19-FINAL-copy.pdf
Kim Parker, Rich Morin and Juliana Menasce Horowitz " Looking to the Future, Public Sees and America in Decline on Many Fronts: View of demographic changes," Pew Research Center March 21, 2019 https://www.pewsocialtrends.org/2019/03/21/views-of-demographic-changes-in-america/.
Carol Cox, " The ERM Tipping Point," Risk Management. November 1, 2011 http://www.rmmagazine.com/2011/11/01/the-erm-tipping-point/
Callender A. Recruiting underrepresented minorities to chiropractic colleges. J Chiropr Educ. 2006;20(2):123-127. doi:10.7899/1042-5055-20.2.123
https://www.ncbi.nlm.nih.gov/pmc/articles/PMC2384175/#B10
Whitworth CB. Chiropractic and the black community. J Am Chiropr Assoc. 1997;34(7):19–22
The post Black chiropractors and DC's roles in black health appeared first on Chiropractic Economics.



By: Magen Henry
Title: Black chiropractors and DC's roles in black health
Sourced From: www.chiroeco.com/black-chiropractors-2/
Published Date: Wed, 27 Jan 2021 16:28:15 +0000