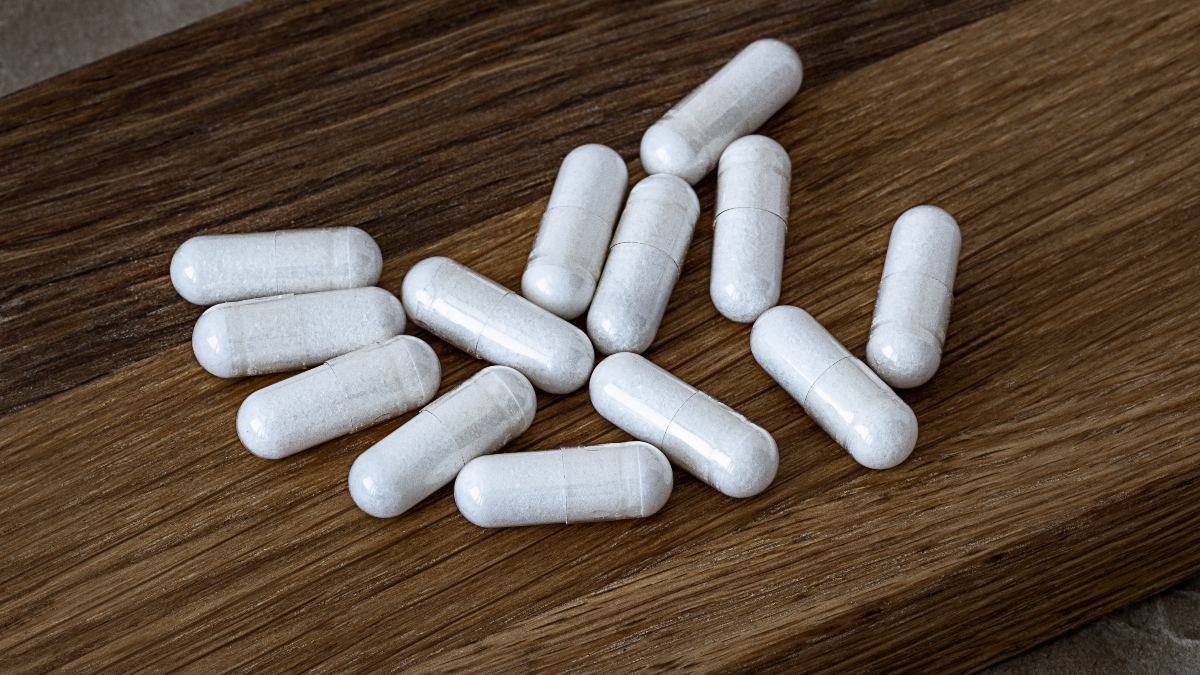 The N-acetyl cysteine supplement (sometimes known as NAC) is gaining attention because of its potential to specifically protect against COVID-19 as a powerful antioxidant
Fortunately, we are finally starting to see some light at the end of the COVID-19 tunnel, thanks to almost 100 million vaccines that have been administered. There are now several different vaccines that have received expedited approval from the U.S. Food and Drug Administration (FDA), as well as an unprecedented partnership between Merck, and Johnson & Johnson to produce the latter's one-shot vaccine. Supplements that help boost the immune system are also highly recommended, particularly for those who are at an increased risk for becoming infected with COVID-19, such as the elderly or the immunocompromised. There are several good immune-boosting supplements to recommend, but the N-acetyl cysteine supplement (sometimes known as N-acetyl-L-cysteine or NAC) is particularly gaining recent attention because of its potential to specifically protect against COVID-19.
How does NAC help protect the immune system, and how might it help prevent your patients from catching COVID-19?
What is a N-acetyl cysteine supplement?
N-acetyl cysteine is a precursor of the amino acid L-cysteine that has proven to be a very powerful antioxidant, both in vivo and in vitro1 It works by moderating mucus secretions, which is one of the major ways in which COVID-19 can be transmitted.
It also stimulates the biosynthesis of glutathione, which helps fight off disorders associated with free radicals, such as chronic bronchitis and asthma.
N-acetyl cysteine to prevent COVID-19 infection
Most of the research over the past year about the efficacy of various treatments for COVID-19 is based on empirical findings in the field, simply in order to get the results out to clinicians as soon as possible. However, there have been several review articles during 2020 that have collected together the findings from a number of smaller studies on the N-acetyl cysteine supplement.
A 2020 study from Therapeutics and Clinical Risk Management suggests that the antioxidant, anti-inflammatory, and immune-boosting properties of NAC may prove beneficial to preventing infection from COVID-19. However, based on its success in treating sepsis, it may also be able to treat those severely ill COVID-19 patients who are most susceptible to the disease, particularly the elderly and those who are immunocompromised.2
Another 2020 review study from the journal Future Microbiology suggests that 600 mg/day of NAC could serve as a preventive measure against COVID-19, particularly for those who are likely to have repeated exposures (such as health care workers).3 This may be particularly beneficial in cases where personal protective equipment (PPE) is in short supply.
Multiple health impacts
According to Healthline, the N-acetyl cysteine supplement can also:
Prevent or diminish kidney damage via detoxificationPositively impact psychiatric disorders and addictive behaviorHelp relieve symptoms of respiratory conditionsBoost brain healthMay improve fertilityMay stabilize blood sugar
The N-acetyl cysteine supplement is inexpensive, has few side effects, and has proven benefits for many other indications. This makes it an excellent option for your patients who may need extra support for their immune system against the COVID-19 virus.
References
Mokhtari V, Afsharian P, Shahhoseini M, et al. A review on various uses of n-acetyl cysteine. Cell Journal. 2017;19(1):11-17.Shi Z, Puyo CA. N-acetylcysteine to combat COVID-19: An evidence review. Therapeutics and Clinical Risk Management. 2020;16:1047-1055.Jorge-Aarón RM, Rosa-Ester MP. N-acetylcysteine as a potential treatment for COVID-19. Future Microbiology. 2020;15:959-962.
The post Studies show N-Acetyl Cysteine supplement can possibly protect patients against COVID-19 appeared first on Chiropractic Economics.



By: Tina Beychok
Title: Studies show N-Acetyl Cysteine supplement can possibly protect patients against COVID-19
Sourced From: www.chiroeco.com/n-acetyl-cysteine-supplement/
Published Date: Tue, 16 Mar 2021 15:03:54 +0000