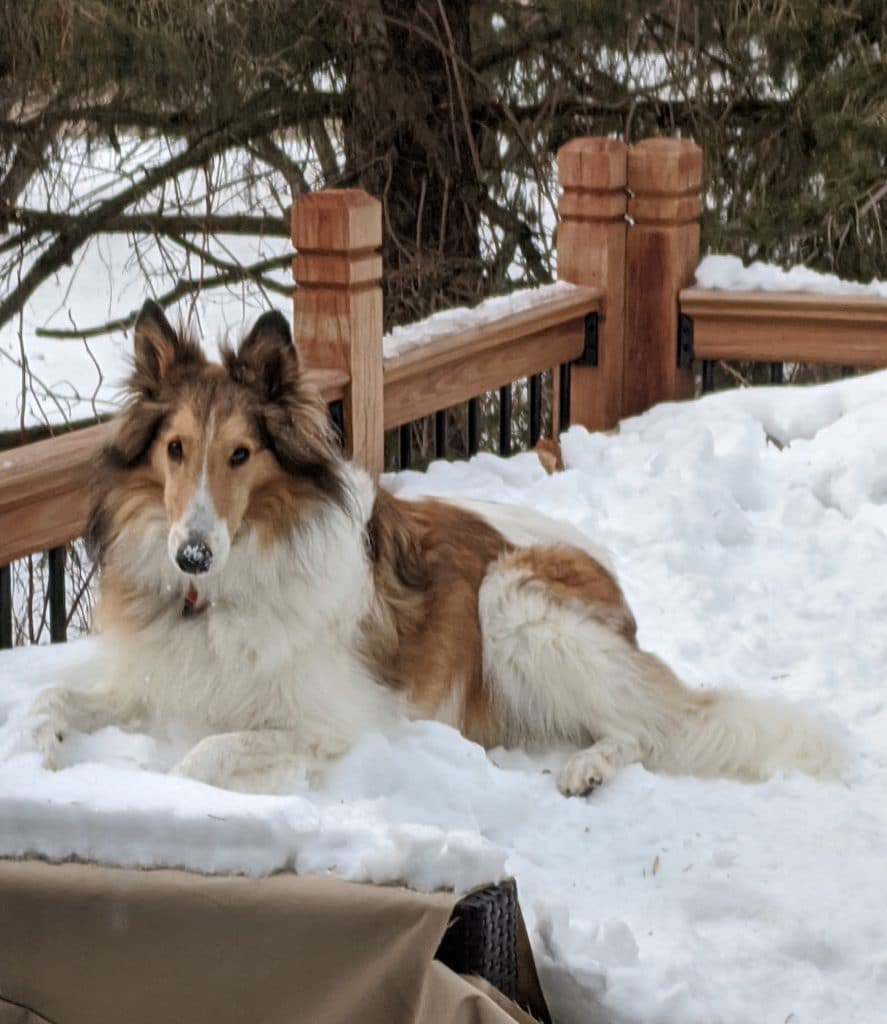 Maintaining winter fitness in a cold climate can be tricky. Unpredictable weather, poor gear selection and un-motivational gray days can tank your winter fitness program. It just takes a few small tricks to keep you motivated and ready for what old man winter can throw at you.
HEALTHY HABITS
Go outside every day. Guess who my #1 winter motivation specialists are? Here is a hint, they arent personal trainers.
Have an excited and motivated winter fitness partner!
This little sprite makes it well known that a walk is needed every day. I make sure that I deliver at least six days a week. It maintains both of our winter fitness, especially our moods. Dont forget the walking spikes on your boots. I have already used mine dozens of times this winter. The Yaktraks are critical and Gear West is right down the road in Long Lake. As long as our winters are here in Minnesota, hibernating will make you CRAZY. In fact,here is an article I wrote about it just last year .
GREAT GEAR
Speaking of great gear, Gear West can ensure you have all the winter clothes and sports equipment to keep winter fun. There is no bad weather, just bad gear. I highly recommend Merino Wool. It doesnt stink like the other wicking tech fabrics. It keeps you the perfect temperature and isnt scratchy against your skin. Also, dont forget the wind proofing. I love my GORE jacket and pants for cold windy days.
MAKE IT FUN
To maintain winter fitness, you must do things you enjoy. I LOVE biking. I even bought a fat bike so I can ride all year.

Fat biking is a great way to maintain winter fitness.
Guess what I found out? I hate biking on the Luce Line or Dakota trail in the winter. Its a grind and all I can think about is how much more fun it is during the warmer months. I cant count on maintaining my winter fitness doing something I dont enjoy. Guess what I enjoy on my bike? Mountain biking in the snow on single track or going to spin classes. I transition my workout indoors or to the mountain bike areas to ride during the winter.
So the keys great gear, making it a habit and having fun things you love doing during the winter. Use those three keys and bump your level of winter fitness up so you are ready to go when the weather gets warmer.
The post Winter Fitness: 3 keys to Staying Active appeared first on Active Family Chiropractic Blog.



By: AFCadmin1
Title: Winter Fitness: 3 keys to Staying Active
Sourced From: activefamilychiropractic.com/wordpress/index.php/winter-fitness-3-keys-to-staying-active/
Published Date: Mon, 27 Jan 2020 17:25:49 +0000