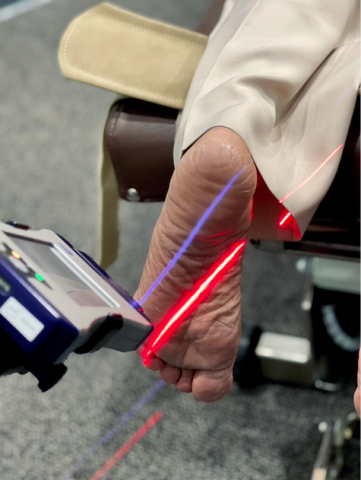 Green Bay Chirology is an ideal environment to heal your body through chiropractic, massage or physical therapy.
Green Bay, USA – October 5, 2021 / / –
Chirology
Owner CEO: Ravi Patel
Chirology offers chiropractic, physiotherapy, cupping, massage, orthopedic decompression, muscle stimulation, cold laser, shock wave therapy, manual therapy, traction therapy, exercise therapy, fitness, nutrition, health coaching, power plate, kinesiological tapping and adjustments.
Chirology works with back pain, neck pain, shoulder pain, knee pain, sleep problems.
One stop shop for all of your health and wellness needs.
Are you looking for help with physical therapy in Green Bay? The chirology team will be happy to help you.
CONDITIONS THAT PHYSICAL THERAPY IN GREEN BAY WI. HELP
Physiotherapy helps restore function, improve mobility, relieve pain, and prevent or limit permanent physical disabilities in patients suffering from injuries or illnesses. Physiotherapy or "medically guided rehab" helps to restore, maintain and promote general fitness and health. Our patients at Green Bay include accident victims and those with disabilities such as back pain, arthritis, heart disease, fractures, head injuries and cerebral palsy.
Treatment often includes exercise; especially for patients who have been immobilized or who lack flexibility, strength or endurance. Physiotherapy helps patients use their muscles to increase flexibility and freedom of movement. More advanced exercises focus on improving strength, balance, coordination, and endurance. The aim is to improve how individuals function at work and at home.
Physiotherapy also helps treat a wide variety of disorders; such as paediatrics, geriatrics, orthopedics, sports medicine, neurology and cardiopulmonary physiotherapy.
ELECTRIC MUSCLE STIMULATION
Electrical muscle stimulation is an exceptional way to aid the body in the healing process. It does this by delivering a very small electrical current into the affected soft tissue injury or muscle spasm. Therapy uses this current to reduce swelling and release trigger points that may be blocking the muscle. It does this by helping the body release natural pain relievers, often called endorphins.
This is great therapy when a spasm occurs in a back or neck muscle. It works well in relaxing the muscle and allowing it to return to its normal state fairly quickly. Short therapy sessions are ideal for facilitating the healing of acute and chronic pain.
INTERFERENTIAL ELECTROTHERAPY
Inferential electrotherapy is an excellent way to help the body deal with cramps, sprains, and problems related to soft tissues. This therapy achieves this with a very low simulated frequency applied to the soft tissue. The feeling of this therapy is very light and most of the patients feel very comfortable during the treatment.
In addition to this therapy, which simulates the body's natural healing method by helping it produce natural pain relieving endorphins, it also helps in releasing these stresses, cramps, and soft tissue problems.
ULTRASONIC
Ultrasound is a therapy that is used in practice to treat injuries related to joints, muscle spasms, and most soft tissues. Although it has the same name, this ultrasound is not the same type of ultrasound that is used diagnostically to screen internally in the body. This ultrasound creates small sound waves that vibrate and massage the soft tissues and muscles. These sound waves do an excellent job of facilitating the body's healing process and reducing the formation of scar tissue.
Certain ultrasound applications also create a warming effect to relax the muscles or tension in the body. This warmth, combined with the general properties of the ultrasound, helps start the healing process at the most basic cellular level and accelerates your path to recovery.
Contact information:
Name: Ravi Patel
Email: Send an email
Organization: Chirology
Address: 3221 Voyager Dr, Green Bay, WI 54311, USA
Phone: + 1-920-256-0392
Website: https://www.chirologyusa.com/
Release ID: 89046941
COMTEX_394697251 / 2773 / 2021-10-06T20: 00: 21