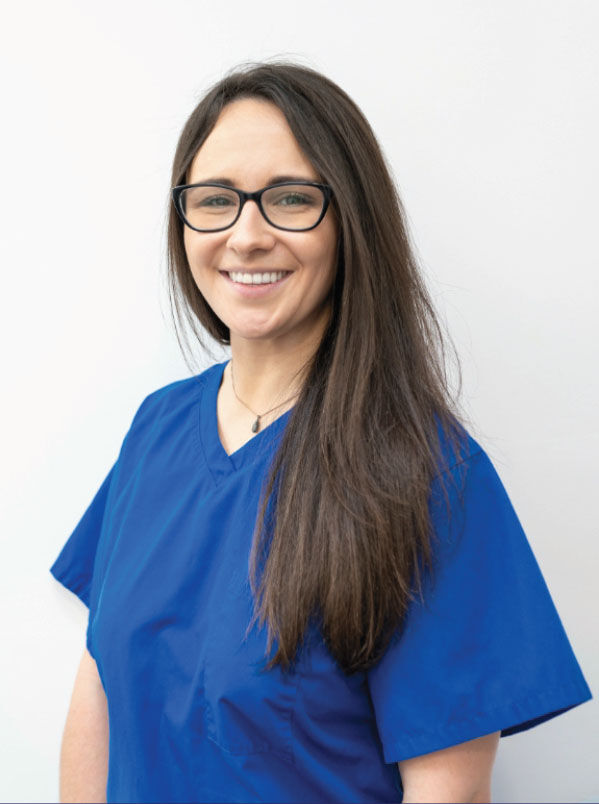 About the author: Catherine has been President of the BCA since 2017 and is the youngest President the BCA has ever had. She is the third female President in the history of the BCA, the first in 1945 and the second in 1970. Catherine not only made a lasting impact on the BCA by breaking down some of the barriers and myths about the industry, but she did the people within strengthened the profession so that its breadth and support would be better understood by a wide range of audiences.
In this Chiropractic Awareness Week (April 4-10), Catherine Quinn, President of the British Chiropractic Association (BCA), examines the opportunities and needs for a more integrated healthcare ecosystem, and places a focus on how chiropractors can help bridge burdens to alleviate and support improved treatment outcomes.
Chiropractic and its role in today's healthcare system often raises questions and some debate – what treatments fit under chiropractic? Is the profession evidence-based? How can it support primary health services considering the mix of public and private practice? In this Chiropractic Awareness Week I want to address these questions and share the British Chiropractic Association's ambitions for the future of the profession.
The role of chiropractic today
The need for effective and efficient musculoskeletal (MSK) treatment is clear – an estimated 17.8 million people are living with MSK in the UK, which is approximately 28.9% of the total population.1 Low back and chest pain in particular Necks are the leading cause of years lost through disability in the UK, with more than 8.75 million people affected by chronic joint pain or osteoarthritis.2 Additionally, musculoskeletal conditions account for 30% of all doctor visits, putting enormous pressure on a system already under stress.3 The impact of the COVID-19 pandemic is still being felt by these patients and their healthcare professionals alike. The care of patients with MSK disorders is still marred by issues such as clinic appointment cancellations, difficulties in accessing in-person care, and some being unable to continue regularly prescribed exercises.
Given these numbers and issues, there are many ways to more closely integrate chiropractic care with health and community services to ease the pressure on primary care. This is something we really care about at the BCA. However, we recognize that there are different perceptions of chiropractic care – not only among the general public, but also among our healthcare peers. We want to address this so that every healthcare discipline has a consistent understanding.
First and foremost, chiropractic is a registered primary health care profession and a safe form of treatment. Qualified individuals in this profession work as fully regulated medical professionals with a minimum of four years of masters level training. In the UK, chiropractors are regulated by law and must adhere to strict codes of practice, just like dentists and doctors. At BCA, we aim to represent the highest quality chiropractic practice, embodied through a patient-centered approach powered by evidence and science.
As a patient-centric organization, our primary goal is to equip our members to provide the best possible care to those who need our care. We firmly believe that working together with other primary care services and the NHS is the way to achieve this.
The benefits of collaborative healthcare
As chiropractors, we see tremendous potential in working more closely with primary care physicians and recognize that both sides benefit. Healthcare professionals can draw on the expertise of MSK chiropractors and rely on them to support patient cases. Likewise, chiropractors can use the experience gained from working with other health professionals to grow as professionals.
Our goal at the BCA is to expand this collaborative approach and work closely with the broader healthcare community to provide patients with the best possible care. When we look at primary healthcare in the UK we understand the pressures that individuals professionals, workers and organizations face. We see the large patient lists and longer wait times, and we truly believe that chiropractors can alleviate some of that burden by treating patients with MSK concerns.
One way the industry is starting to work more integrated is through First Contact Practitioners (FCPs). These are healthcare professionals, such as chiropractors, who are the first port of call for primary care patients with MSK disorders. We have already seen a lot of evidence showing that primary care services using FCPs have been able to improve the quality of care. Through this service, MSK patients also experience much shorter waiting times for treatment (only 2-3 days), so the benefits for both the patient and the GP speak for themselves.
By collaborating with chiropractors, primary care physicians, physical therapists, and other healthcare professionals as part of an integrated model of care, we are creating a system that offers patients direct routes to the treatments they need, with more choice. Our role within this system is very much to contribute to the health of our country, to support primary care workers and to reinforce the incredible work of the NHS.
Mastering the challenges of integrated healthcare
In order to continue advancing the development of the chiropractic sector in the years to come, it is important that we address some of the challenges that are currently hampering progress towards a more integrated health service.
One example is that there is a degree of uncertainty as to where chiropractic sits in the public/private mix. We're ready to tackle this head-on by showing exactly how chiropractic care benefits different people, whether it's through pain relief, improving physical function, or increasing mobility. We also need to create greater awareness among chiropractors and other healthcare providers of how an integrated workforce could benefit both healthcare professionals and patients. For example, until now there have only been two FCP chiropractors and we want to change that.
This is the start of a much bigger conversation and at BCA we will continue to work to foster acceptance, trust and inclusion among colleagues to demonstrate the value of our place in the healthcare industry. We stand ready to support the wider health community and primary carers and ease some of the strains the NHS is already facing. We are in the perfect position as we have the knowledge and experience to provide essential support. My biggest takeaway from this year's Chiropractic Awareness Week would be to just start a conversation with us about how.
About the British Chiropractic Association:
The BCA is the largest and longest established association for chiropractors in the UK. In addition to promoting international standards of education and exemplary behavior, the BCA supports chiropractors to progress and develop to fulfill their professional ambitions with honor and integrity at every step. In this Chiropractic Awareness Week, the BCA is raising awareness of the rigor, relevance and evidence driving the profession and the association's drive to embed chiropractic more closely into mainstream healthcare.
https://bjgp.org/content/70/suppl_1/bjgp20X711497
https://www.versusarthritis.org/about-arthritis/data-and-statistics/the-state-of-musculoskeletal-health/
https://www.england.nhs.uk/elective-care-transformation/best-practice-solutions/musculoskeletal/#:~:text=Musculoskeletal%20(MSK)%20conditions%20account%20for,million%20people%20in %20the%20UK