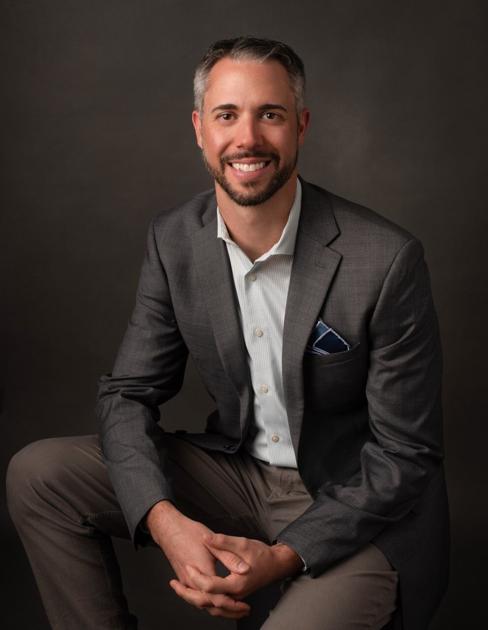 Dr. In addition to being a chiropractor, Andrew Oteo of The Colony-based Stonebridge Chiropractic practice has proven himself to be a Renaissance man.
He is studying on the way to a Master of Business Administration (MBA) and is doing his doctorate at the same time. He also serves on Parker University's board of directors and has dedicated his life to charitable work that benefits active and former military personnel and their families.
How did you get into your job?
Shortly after I started driving, I was involved in a serious car accident. My mother was in the vehicle with me, and her side of the car took the most damage in a direct impact. I broke my collarbone, but my mother almost didn't make it. Once she was strong enough to leave the hospital, I was amazed at the way she visibly limped into the chiropractor's office and came out big with a smile on her face after her treatment. This made a strong impression on me as I saw her regain her strength and agility over time. While studying business marketing in college, I got to a point during an internship in New York City where I realized I could go down a path I was not passionate about or take a massive swing and correct my future. The once traumatic event of a car crash and sports injuries suffered over the years that first led me to a chiropractor emerged as the seed for a future of loving service as a chiropractic doctor!
What are some of your proudest achievements?
One organization that I give a lot of time and energy to is Parker University. I am an adjunct professor for the community internship program Parker University offers for their chiropractic program and I have found another deep passion in teaching and mentoring. Aside from the awards and accolades I have received over the years, my greatest achievement is helping other young doctors gain more confidence in themselves and their clinical skills so that they, for their part, go into the community and through The time their careers can serve many thousands of people. I am proud to be a part of making this world a better place, and I think that starts with sharing our God-given talents with others so that they can achieve the goals and dreams that they choose individually wish. It is one of the fundamental purposes in my life that puts a smile on my face and guides my daily activities in the clinic.
Tell us about your work for veterans.
I am currently the regional chairman of the Patriot Project. This organization focuses on providing chiropractic care to Military, Veteran, and Gold Star families on active duty. My passion for veteran service began 10 years ago when I volunteered to work on the medical team at the Warrior Open golf tournament at the George W. Bush Center. I have had the honor of serving veterans who have had limbs amputated, injured by close-range IED explosions, and suffering from emotional wounds as devastating as their physical ailments. This opened my eyes to the world of warriors who are getting used to civilian life again and the challenges that this posed for many soldiers in our country. I have always found it a blessing that I can help these heroes to have a better quality of life without addictive substances or invasive surgery.
What other work do you do outside of chiropractic?
In addition to my work as a chiropractor, I am continuing my education with a Master of Business Administration (MBA) with a focus on health management. This has been a bit of a learning curve for me as I have never taken a full online course in my undergraduate degrees at the University of Oklahoma or during my PhD at Parker University. I now have so much more empathy for what our kids are going through in virtual learning! Although I have run a successful healthcare company for years without an advanced business degree, I felt this would be a significant stepping stone to the next chapter in my career.
Are you a native Texan? (Where?)
I'm originally from Buffalo, New York, but don't worry, I became a Cowboys fan after the Bills lost their third consecutive superbowl in 1994! My family moved to Flower Mound when I was in fifth grade and I was blessed Calling Texas home since then.
What are some of your favorite restaurants in the area?
With this question, I would like to take off my naturopathic hat for a moment and just concentrate on delicious food without paying attention to calorie intake and phytonutrients. I usually have a very healthy diet, but I really appreciate my "cheat" meals! It starts with the best dessert there is, MeLisaThe Pie Lady in The Colony. She makes the BEST cakes I've ever had.
My favorite lunch item is a hidden gem in The Colony. In my opinion, the Tom Morris Pub in the Tribute Golf Club is one of the most delicious and relaxing places in the area. I bring my team here regularly for birthdays and special occasions so we can relax and enjoy the breathtaking views of the golf course. A new favorite for our dinner is Davio's North Italian Steakhouse in Grandscape. The atmosphere is amazing and they have some of the best seafood I've ever tasted.
What are some of your favorite movies and TV shows?
I'm a sucker for good comedy! My favorite movie of all time is Dumb & Dumber, there is so much comedic brilliance and quotable lines in this movie. Lately my wife and I have been watching thriller dramas like Clickbait and Dead to Me. I also managed to sneak into Cobra Kai to get fed up with the montage scenes of karate training in the 80s.
Tell our readers about your family.
In a previous question, I mentioned my proudest accomplishments. Truly, my proudest achievement is to be the father of three great children and to have a wife who I love and appreciate. My daughter Ana is a high school graduate and is interested in a career as a firefighter or in the healthcare sector. I was a young single father when my oldest daughter was born, so we have a special bond. I am so proud of the young woman she becomes and I am impressed by how much she cares about her friends and family.
My daughter Quinn is almost four years old and loves the song "Baby Shark". We mostly jam to it in the morning while we get ready and I'm proud to say that I can sign every word on the song. Quinn was born with a rare genetic disorder called subcortical ligamentous heterotopia, which caused her to have seizures at a young age. My family had a very dark time trying everything in our power to stop their seizures, and I am so grateful to say that my little girl has been free, by the grace of God, for almost two years of seizures.
My little guy is Pierce, who will be 10 months old next week. Pierce and I have the same birthday, so we'll be birthday twins forever! I couldn't think of a better birthday present. God has done so much good for me and my wonderful family.
What do you want your legacy to be?
I love people and I love helping people achieve their goals. I try to see the good in everything I come across and work to get the best out of people and situations. One of the guiding principles in my life is "Loving Service". I hope I will be remembered as a serving guide and someone who really paves the way for others around me. I pray that my mentoring, business, and clinical excellence will create a ripple effect that will bless people beyond my own hands. To the person reading this interview, thank you very much for taking a moment to learn about my story. I am a Doctor of Chiropractic by profession, but a humanist at heart. Hope to meet you one day and hear your story!