Basic ChiroCare Services Tampa, Florida
Essential ChiroCare, a chiropractor in South Tampa, FL, offers personalized treatments in separate rooms for initial treatment and passive modalities then move to an active room for exercise and adjustment. They understand the need for regular face-to-face dialogue with their patients. In order to provide the best possible experience, the Physiotherapy Clinic works as a team in a comfortable environment for their patients. They use a variety of procedures and therapies to ensure that every patient receives the best possible care. Chiropractic, physical therapy, manual therapy, and massage are some of the treatment methods that they use. They have years of experience in the treatment of personal and car accidents as well as neck and back complaints, but can also treat a variety of diseases of the body system and the extremities. The team consists of experts in chiropractic therapy for personal injury and car accidents and other staff with extensive skills in the treatment of diseases of the body systems and extremities.
Instead of just treating the symptom, their South Tampa Chiropractic team finds solutions to their patients' ailments. They pride themselves on getting people healthy as quickly as possible. Essential ChiroCare has excellent reviews on Google, Facebook, and Yelp that encourage potential customers to read. The team loves promoting a healthy lifestyle and regularly trains patients on how to maintain their health as they have only one goal in mind: to keep people healthy.
Since 2001, her chiropractic team has helped countless people in Central Florida achieve the most pain-free quality of life possible thanks to their hard work and dedication. Their chiropractic practitioners have extensive experience in a variety of safe, gentle, and effective chiropractic manipulation techniques and have provided chiropractic treatment in the Tampa and Brandon area for 20 years. They specialize in general chiropractic treatment, chiropractic adjustments, sciatica, back pain, car accidents, and personal injury. These procedures are tailored to the specific needs of each patient. Traditional manual treatments as well as lightweight instruments can be used by their chiropractors. All of these methods are designed to remove subluxations that are the source of pain and dysfunction. They offer a wide range of traditional and cutting-edge therapy services, including chiropractic, auto-accident chiropractors, and massage therapy.
Contact Essential ChiroCare Tampa, Florida
To learn more about Essential ChiroCare, visit the office at 3715 W Azeele St, Tampa, Florida, 33609, USA. Contact the facility by calling (813) 253-0711. Please see their website for more information.
Media contact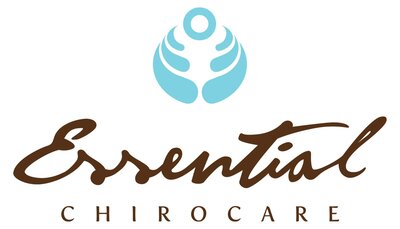 Company Name
Indispensable ChiroCare
Contact name
Tan Tran, DC and Thang Tran, DC
phone
(813) 253-0711
Address
3715 W Azeele St
city
Tampa
state
FL
country
United States
website
https://www.essentialchirocare.com