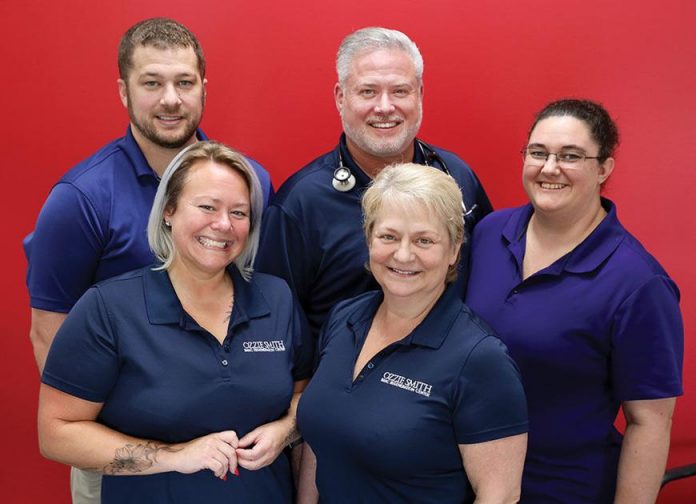 The Ozzie Smith IMAC regeneration team
The Ozzie Smith Center is proud to announce that Lockwood Chiropractic is now the Ozzie Smith IMAC Regeneration Center-Webster Groves – the newest Ozzie Smith Center in St. Louis!
In 2015, ex-Cardinals baseball player Ozzie Smith was told he needed an operation. Many years of backflips, falls and swings had put a lot of strain on his body. But Smith didn't want surgery or the opioid prescription that accompanies invasive orthopedic procedures. Instead, he went to the flagship IMAC clinic in Paducah, Kentucky. His experience was so good that a few months later he decided to bring IMAC to his beloved St. Louis. In 2016, the first Ozzie Smith IMAC Center opened in Chesterfield.
"IMAC" stands for Innovative Medical Advancements and Care. The outpatient medical clinics of the IMAC concentrate on the treatment of sports and orthopedic injuries as well as diseases that limit movement without surgery or opioids. IMAC centers also offer affordable chiropractic treatment options.
In autumn 2020, Dr. Whalen, the IMAC executives, knew that their integrated patient care model fits their philosophy of focused and compassionate patient care. Dr. Whalen, now part of the Webster Groves Ozzie Smith Center, continues to offer gentle chiropractic care as part of an integrated team that provides innovative, non-surgical medical treatments, physical therapy and chiropractic care.
113 W. Lockwood Ave.
Webster Groves
314-962-6015
ozziesmithcenter.com