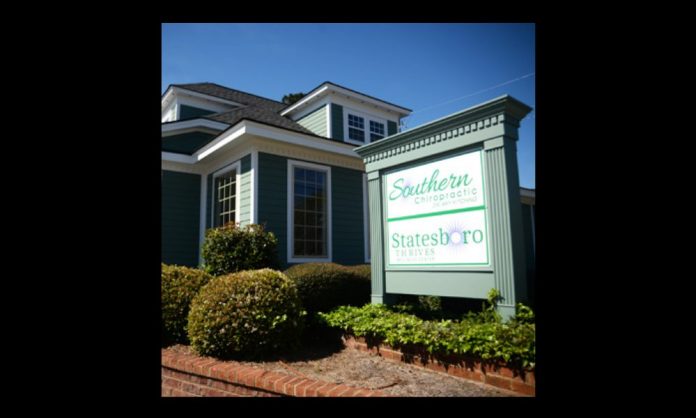 The Southern Chiropractic & Wellness Center announced the opening of its new office in Metter, Georgia. The office is located at 154 South Leroy Street, Metter, GA 30439. Southern Chiropractic & Wellness will officially open on October 4, 2021 at 8:30 am.
Services offered in Metter, GA. will be chiropractic, massage therapy and acupuncture. Southern Chiropractic & Wellness accepts most insurance policies.
An open day and the cutting of the ribbon will take place on October 14, 2021 from 12:00 p.m. to 3:00 p.m. The open day includes office tours, refreshments, giveaways, and the opportunity to meet employees and vendors.
Chiropractic is suitable for all ages, from infants to senior citizens. With regular manipulations, the spine and nervous system work in the best possible way and communicate in order to avoid problems. Chiropractors treat more than just back pain. It is beneficial as a prevention, treatment for sleeping problems, colic, digestive problems and much more.
Dr. Amy Kitching, the chiropractor behind the practice, has dedicated her life to providing patients with a natural and safe alternative to pain relief and maintaining a healthy body. "Chiropractic is more than just making the pain go away. It's about learning, understanding, and caring for your body in order to improve your quality of life, "says Dr. Amy Kitching. Dr. Amy Kitching is a third generation chiropractor who has been practicing since 1990.
At the Metter, GA location, chiropractors – Dr. Amy Kitching and Dr. B. Keith Waters – Massage Therapy and Acupuncture.
The contact details for the Metter location are:
(912)685-9200
154 South Leroy Street, Metter, Georgia 30439