Pleasant Hill, California – Massage therapy is a reliable practice in which the soft tissues of the body are manipulated by applying varying degrees of pressure and movement, which has a positive effect on muscles, tendons, ligaments and skin. Massage therapy has been practiced in most Eastern and Western cultures throughout human history and was one of the earliest tools people could use to relieve pain. Nowadays, practitioners consider massage therapy to be part of integrative medicine used for various health conditions or to improve wellbeing.
The Sanctuary Pleasant Hill LLC is a specialist massage therapy center in Pleasant Hill with years of experience, offering quality solutions to all customer needs. This center works under the direction of Kristin Kohs, a licensed and certified masseuse, health educator, TRX and Pilates trainer and rehabilitation therapist. Kohs founded the clinic to provide workable, non-invasive solutions to various health problems. She is an expert in Western massage modalities such as Swedish, deep tissue, sports, myofascial relaxation, aromatherapy, reflexology, hot stone massage and Eastern modalities such as Shiatsu, Thai acupressure massage and energy therapy.
Kristin and her team strive to provide patients with the most comfortable experience in a relaxing, peaceful and rejuvenating space where they can escape stress and enjoy personalized and innovative treatment. This holistic healing center has become the top massage therapist in Pleasant Hill and a favorite of many in Pleasant Hill looking to reduce stress, relieve pain and muscle tension, or just increase relaxation while improving immune functions.
In addition to massage therapy services, The Sanctuary Pleasant Hill LLC offers a full spectrum of services such as chiropractic, skin care & waxing, personal training, coaching & fitness nutrition, Celluma light therapy, guasha scraping, fire cupping, hot stone massage and other services. All treatments are preceded by a detailed assessment to determine the client's needs and create a tailored plan.
"I have been treated at The Sanctuary for many years. I have always loved their services and I continue to feel that way! All therapists are certified as medical service providers and have continued to weather the pandemic by providing services with the utmost care and professionalism and by complying with all Covid safety protocols. A frequent customer of The Sanctuary Pleasant Hill LLC said about the quality of the services provided at the center, especially during the pandemic.
Individuals looking for the best massage therapy in Pleasant Hill, California can call The Sanctuary Pleasant Hill LLC at (925) 472-0828. The company is located at 609 Gregory Ln, Suite # 220, Pleasant Hill, CA, 94523. For more information about its services or to make an appointment, visit the company's website.
Media contact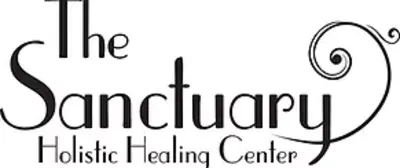 Company Name
The Sanctuary Pleasant Hill LLC
Contact name
Kristin Kohs, CMMT
phone
(925) 472-0828
Address
609 Gregory Ln, Suite # 220
city
Pleasant hill
state
California
country
United States
website
https://www.pleasanthillsanctuary.com/