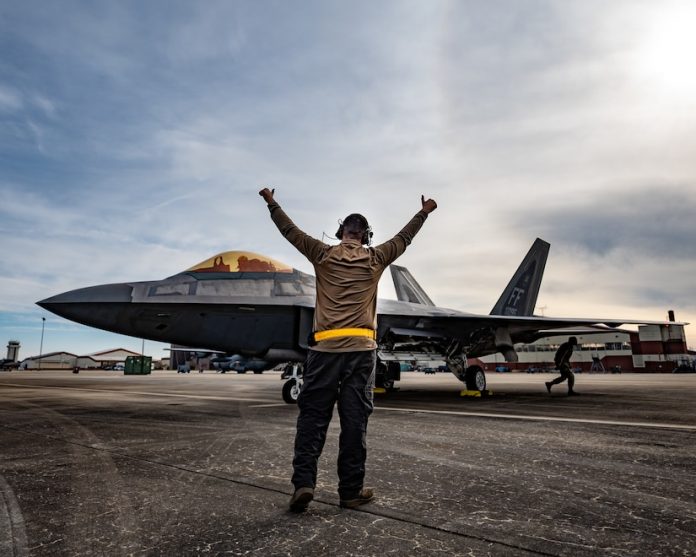 JOINT BASE LANGLEY-EUSTIS, Virginia (AFNS) –
Air Combat Command welcomed the active troop commanders and their designated representatives from 28 squadrons within the command Langley-Eustis Joint Base, for Strategic Validation Exercise 4, August 31st – September 1st.
As the fourth iteration of the SVE series, this exercise was devoted to stress testing and refining the key concepts of the new one Generation of the Air Force (AFFORGEN) model, troop presentation (AFFORPRES) and Agile Combat Employment (ACE) at wing level of operations. This exercise also built on its earlier iterations, where key senior executives came together to discuss the AFFORGEN reform and develop ACE as a concept of operation.
"The goal of SVE4 is to bring our squadron commanders together and address the long-term big rock problems for the Air Force with AFFORGEN and ACE concepts," said Can. Gen. Mark Slocum, ACC managing director. "With the model we had, the Air Force ate readiness faster than we could maintain it. AFFORGEN is tackling this problem so that our future combat-ready armed forces are available for any high-end battle. "
AFFORGEN is the new power generation model for building a sustainable high-end air force readiness for the joint armed force. The model divides the power generation into four phases that extend over a 24-month cycle: Available, Reset, Prepare and Ready. During SVE 4, the squadron commanders were asked to work through how they would build, train and prepare their armed forces according to the new model and present commanders to the combatants.
"Under the current AEF Construct we do not have the ability to present an easily understandable model that reflects all facets of the Air Force and the ability to clearly articulate the implications for operational readiness, "said Air Force Chief of Staff, General CQ Brown, Jr. "After almost two decades of demanding rotary assignments, we are switching to a model that builds a high-quality and sustainable readiness for future missions by balancing elements of current availability, modernization and risks."
The second concept, ACE, is a proactive and reactive operational maneuver scheme executed within threat timelines to increase survivability while generating combat effectiveness.
"You can compare ACE to boxing, you want to stay out of range of your opponent but be able to step into their range, meet combat demands, and get out," said Maj. Cody Moore, Force Integration Director, ACC Future Division Operation. "This enables our armed forces and airmen to move out of the danger zone and then get back on board when the enemy is not expecting it."
The conclusion of the exercise provided commanders and key personnel with valuable feedback on how to proceed with the implementation of AFFORGEN and ACE in order to achieve the Air Force's goal of first operational readiness in fiscal year 2023. Examples of things the ACC team is considering are; Flight lesson programs for pilots, aircraft maintenance schedules, all areas of training, ACE communication requirements, and professional management training for aviators across command.
"There are a lot of variables in AFFORGEN and ACE, we'll try things and adjust as needed, and we certainly won't get it 100% right at the beginning, but that's why we test and apply lessons to make it better. "Said Slocum. "You are part of a massive change facing our armed forces for future struggle. This is an exciting time to be in the Air Force making the necessary changes for our war fighters. "