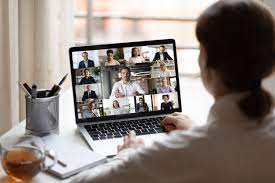 FULTON – The Federal Emergency Management Agency (FEMA) and the Nuclear Regulatory Commission (NRC) will present their observations on the Nine Mile Point nuclear emergency radiological drill on October 5 with Oswego County and New York State.
The virtual meeting will take place on Friday, October 8th at 11 a.m. It is done with Microsoft Teams.
The public and the news media are invited to participate. If you want to see the meeting and ask questions, you have to register in advance.
To register, contact Brian Lalli by email at [email protected] Registration closes on Wednesday, October 6th, 12 noon. Instructions for accessing and attending online meetings will be emailed by Thursday, October 7th.
There will also be a list-only conference call for the meeting. Anyone interested in using this option should call 571-348-5774 and enter the conference call ID: 412 863 036 #