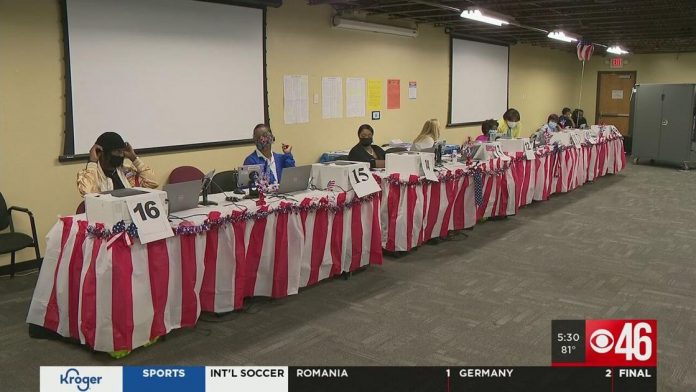 ATLANTA (CBS46) – Today, after weeks of training, workers were practicing things like processing voters, setting up ballot papers, ballot marking machines, printers, and scanners.
Fulton County chairman Robb Pitts said workers were excited.
Adding the practice exercise is another step in making sure everyone is confident and ready for their role when the early voting begins.
Robb Pitts, chairman of the Fulton County's Board of Commissioners, said:
Our goal is to ensure that our elections are open, fair and transparent. We want you to know this so that you feel it when you walk in. Indeed, where is our support? Each worker will wear one of these so that they have a uniform look. This is mandatory for our employees, if they don't have one, they won't be able to work that day.
The early voting for the municipal special elections begins on October 12th.
Copyright 2021 WGCL-TV (Meredith Corporation). All rights reserved.