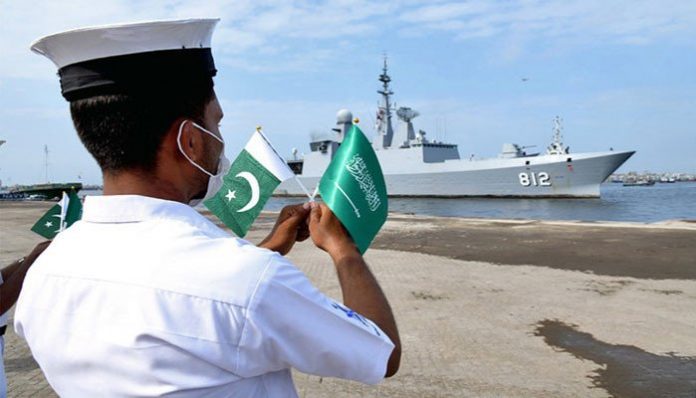 ISLAMABAD: The major joint "Naval Exercise Naseem Al Bahr XIII" between the Pakistani Navy and the Royal Saudi Naval Forces (RSNF) has started in Karachi. The exercise is designed to cement the existing strong bilateral relationship between the Pakistani Navy and the Royal Saudi Naval Forces. The exercise includes the joint conduct of maritime security operations in the areas of traditional and nontraditional warfare, thereby improving interoperability between the two navies.
Before that, the RSNF flotilla arrived in the port of Karachi and was warmly welcomed by high-ranking PN and RSNF officers. In addition to naval vessels from both navies, aviation units including PN and RSNF helicopters on board RSAF ships and aircraft will take part in this exercise.
Various port developments were carried out on the first day of the exercise to create synergies between various naval operations. It also provided an opportunity for both Marines to plan operations for joint naval operations in the subsequent sea phase of the exercise. In the first phase, various training exercises were organized on board PN & RSNF ships and port facilities. The respective PN & RSNF troop commanders closely monitored and monitored the training activities.