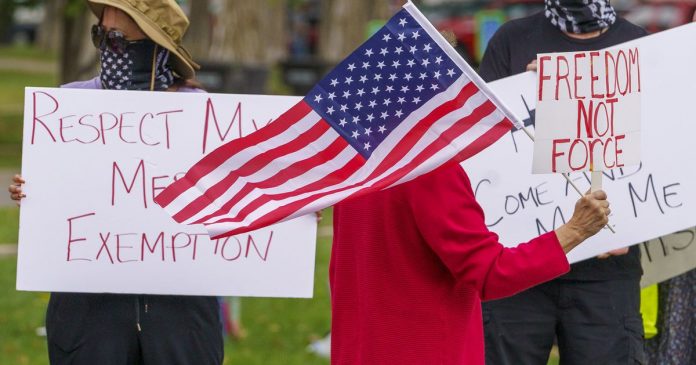 By Jim Catano | The public forum
| Sept. 26.02.2021, 12:00 p.m.
"Triage" – the order in which medical conditions are treated – has traditionally been assigned either by the severity of the problems of the waiting patients or first to those patients who are most likely to survive when medical care or staff are critically scarce. Given that Utah hospitals (or at the time of this writing) are at maximum capacity (or may have already reached) due to all of the unvaccinated COVID-19 patients clogging emergency rooms and intensive care units, I propose a new one Variant of triage.
If there is room to treat the unvaccinated, give them a bed. If not, it must be given to a patient who is vaccinated or has another disease. The unvaccinated can be treated in large army tents in parking lots, where they will be looked after by hospital staff, if available, or, if not, by volunteers from the Internet who have experience in treating COVID with hydroxychloroquine, deworming, prayers or maybe even light therapy or bleach.
After all, many anti-vaccination campaigners proclaim "medical freedom," so they should be ready to let hospitals exercise their medical freedom so as not to treat them if they overwhelm the system. Libertarian thinkers should also accept such a performance-oriented, market-based program.
Jim Catano, Salt Lake City
Write a letter to the editor