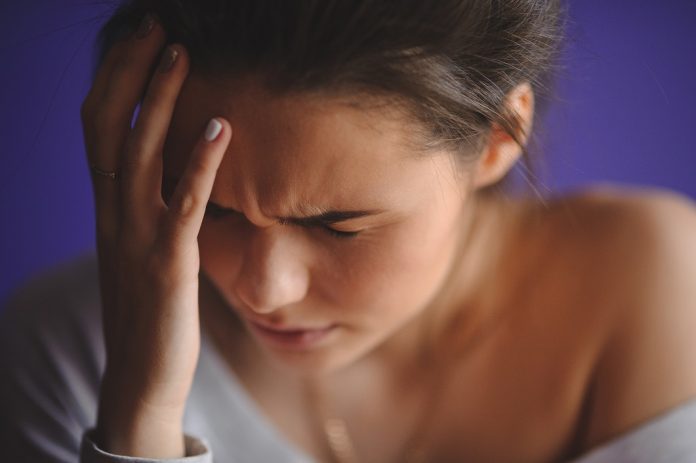 New research has found that a history of migraines is associated with peripartum depression and anxiety in mid-pregnancy and late-pregnancy. The study, published in the Journal of Affective Disorders at Uppsala University in Sweden, looked at pregnant women who had chronic migraines before pregnancy.
For the study, the researchers asked a sample of 4,831 women about their history of migraines prior to pregnancy. The Edinburgh Postnatal Depression Scale was completed in the 17th and 32nd weeks of gestation and in the 6th postpartum week. The association between migraines and symptoms of anxiety, depression, and mixed depression and anxiety was studied.
It has been found that migraines are strongly associated with separate and mixed symptoms of depression and anxiety. More specifically, migraines were associated with anxiety at week 17 and mixed depression and anxiety at week 32. After adjusting for other factors, no other associations with migraine were statistically significant.
"Our results suggest that different pathophysiological mechanisms may be responsible for the association between migraines and depression and / or anxiety at different points in time during the peripartum period," said lead author Nike Zoe Welander. "Future studies are necessary to find out which mechanisms are responsible for these differences."
Migraine headache
Chronic migraine is a disabling neurological condition that affects 3-5% of the general population. Migraine symptoms may include severe pain in one side of the head or both, a throbbing or throbbing sensation, sensitivity to light or noise, and nausea or vomiting.
Some people have only one migraine in their lifetime while others have chronic migraines. Chronic migraines are when someone has more than 15 migraine days per month.
Peripartum depression
Peripartal depression is depression that occurs during pregnancy or after childbirth. It is a serious but treatable condition that can bring about feelings of extreme sadness, indifference, and fear. Changes in sleep, energy, and appetite can also occur, which are at risk for both mother and child.
Pregnancy and the time after it can be an especially vulnerable time for women, and this new study helps pinpoint a possible cause. Women who have migraines before pregnancy may be more prone to depression by mid-pregnancy.
This study will help doctors understand the link between migraines and depression during and after pregnancy. People with chronic migraines prior to pregnancy can be monitored more closely for signs of peripartum depression.
More research is needed to confirm whether treatment for migraine headaches can prevent depression and anxiety in pregnant women. There are currently no cures for migraines, but some lifestyle changes can help relieve symptoms, such as: B. Diet changes and certain exercises. Some medications can also relieve pain and other symptoms related to migraines.