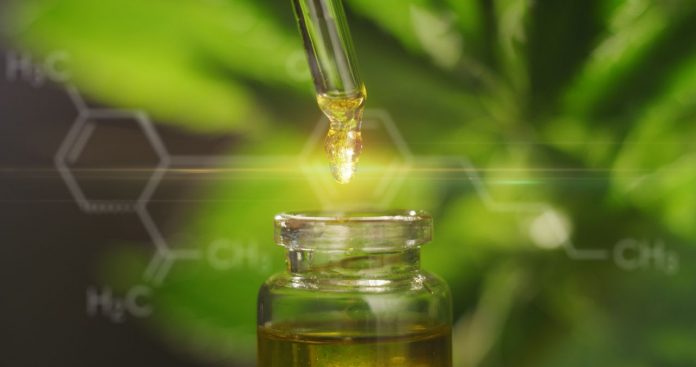 The results of a literature review published in Cureus showed that the use of medicinal cannabis was associated with a decrease in the duration and frequency of migraines and headaches of unknown origin.
Additionally, migraineurs and those suffering from related disorders can benefit from medical cannabis therapy because of its convenience and effectiveness, the authors wrote.
"Cannabis has been used to treat a variety of medical conditions since ancient times, including acute pain, anxiety, cancer pain, chronic pain, depression, headaches and migraines," they added. The cannabinoid system is believed to alleviate migraines through the glutamine, inflammatory, opiate, and serotonin pathways – both peripheral and central – while cannabinoids have also shown dopamine-blocking and anti-inflammatory effects.
Despite these results, the United States lacks updated research, in part due to the small number of randomized controlled trials. To fill this knowledge gap and document the validity of the use of medical cannabis as an alternative therapy for migraine management, the researchers analyzed 34 articles from PubMed and Google Scholar.
All studies included in the review were published between 1987 and 2020 and examined the results in adults aged 18 years and over.
Among the studies examining the benefits and efficacy of medicinal cannabis use, a prospective clinical study published in 2020 focused on 68 migraineurs who smoked or vaped medicinal cannabis inflorescences. These individuals "reported better reductions in migraine symptoms, fewer negative effects on headaches, better quality of sleep, and less drug use," the authors explained.
Additional surveys, retrospective studies, and literature searches yielded mixed results regarding the effectiveness of medicinal cannabis for headaches and migraines. "However, there is consensus on the indication for medical marijuana therapy when first- and second-line treatment fails," they noted.
Treatment side effects reported in studies included dizziness, dry mouth or eyes, nausea, vomiting, and psychosis.
When it comes to the form of medicinal cannabis, a cross-sectional survey found that the primary use was smoking, followed by vaporization and dabs. In addition, "the dried cannabis flower can be an effective drug for the treatment of migraine and headache-related pain, but effectiveness differs depending on the characteristics of the cannabis plant, the methods of burning, and the age and sex of the patient. "Said the authors.
Another survey showed that men preferred smoking and vaping medical cannabis more, while women ranked edible cannabis, tincture (oil-based), and topical cannabis as preferred first-line methods.
The current review concluded that because of the differences in treatments among users, it can be difficult to find an ideal dose of a medicinal cannabis product. "Some studies have shown that tetrahydrocannabinol (THC) + cannabidiol (CBD) had good results when given as prophylaxis or during an acute attack," the researchers said. However, more controlled studies are needed to better understand the route and dose of THC / CBD in migraineurs.
The number of studies included in this review and the lack of standardization character restrictions. However, the results suggest that medical cannabis use is likely to increase as more states legalize the substance.
Overall, both long-term and short-term effects of medical cannabis have been reported, and treatment was associated with decreases in daily pain reliever intake, addiction, and intensity of migraines. More positive effects than side effects were reported by migraineurs.
"Careful questions and discussions with patients about the use of marijuana, its risks and benefits should be documented and researched," the authors concluded. "More information about the dosage, frequency, methods and forms of marijuana consumed, as well as alcohol, illicit drug use, and prescription drug use should be explored in order to establish the ultimate treatment goal for migraine and headache sufferers."
reference
S. Poudel, J. Quinonez, J. Choudhari et al. Medical cannabis, headaches, and migraines: a review of the current literature. Cureus. Published online 24 August 2021. doi: 10.7759 / cureus.17407