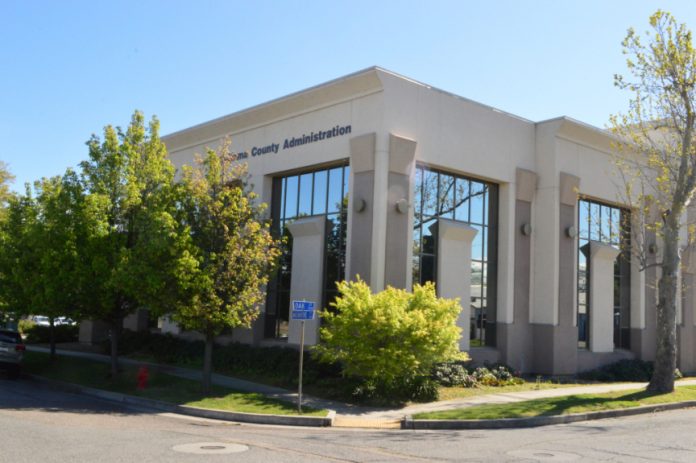 RED BLUFF – A Cottonwood woman filed damages against Tehama County after a three-vehicle collision involving a county employee.
At the upcoming Tehama County's Board of Directors meeting on Tuesday, the board will hear plaintiff Nichole Rachelle Herndon's complaint.
According to the report filed by Herndon on Monday, the event took place on Antelope Boulevard in Red Bluff near Colony Road on March 18, 2021 when their vehicle was hit by another vehicle allegedly being driven by district employee Godofredo Munguia Castillo became. Herndon's vehicle was then pushed into the vehicle in front of her.
Herndon claims damage to her 2014 Ford Fusion as well as a list of injuries such as cervical sprain, torn ligament, elbow pain, neck pain, whiplash, back pain and emotional distress.
Herndon is asking for more than $ 25,000.
To be heard, claims must be made within six months of the incident.
Different business
Chief Administrative Officer Bill Goodwin will request that the board consider hiring a private company to provide investigative services so that attorneys within the Tehama County Superior Court System can use them as needed.
"In any proceeding, investigative services are to be provided at the request of an attorney who has a contract with the county or has been appointed by the Tehama County Supreme Court to provide services to the needy in the Tehama County Courts," states the corresponding one Agenda report.
The services would be provided to the county by Ken Bowlin Investigations at a cost of $ 3,000 per month. This includes remuneration in the form of hourly rates, kilometers, meals and other expenses.
Animal Services will announce the completion of a lawn project at the Animal Care Center. This project cost $ 22,000 from grants.
The Tehama County's board of directors meets at 10 a.m. Tuesday at 727 Oak Street in Red Bluff. The sessions are free and public. However, due to the pandemic, there are some guidelines. The number of members from the public is limited and all participants must wear masks.