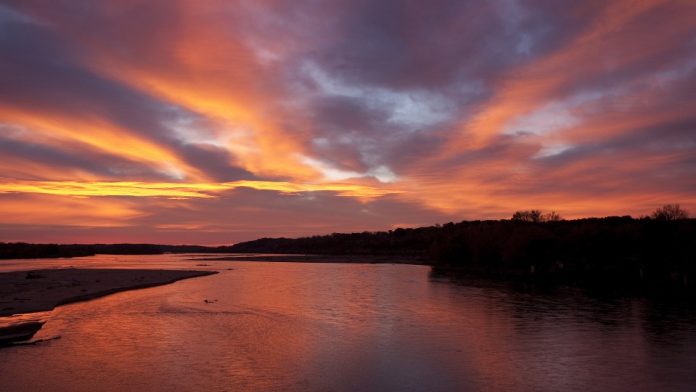 The Water for Food Global Forum officially opened this week (October 4th) and gathers leading international experts, producers and organizations to address issues related to achieving global water and food security and focus on integrating knowledge and practice to concentrate.
Hosted by the University of Nebraska's Water for Food Global Institute, the forum features both on-demand and live discussions, presentations, workshops, and case studies for a month. The forum provides an opportunity for individuals with different skills and interests to learn about pressing issues related to water and nutrition, including those raised by the COVID-19 pandemic. All sessions are open to the public free of charge after registration is complete.
During the first week of the forum, which runs from October 3rd to 9th, multidisciplinary experts will examine the impact water has on food systems and nutrition at both global and local levels. This includes a moderated panel discussion on the effects, innovations and results of the UN Summit on Food Systems in September.
Live session
Water and Food Systems | 9 am to 11 am, Oct 7th
The United Nations Food Systems Summit ended less than two weeks ago in New York. The summit was the culmination of efforts to develop a vision for healthier, more equitable and more sustainable global food systems. A key expectation of the summit is to highlight solutions and innovations, and to involve producers, communities, civil society, governments and the private sector who drive and scale action to make impact.
Each panelist in this discussion will bring a unique perspective on the intertwining of food systems and water and reflect on the relevant outcomes of the summit, particularly on water for food. You will discuss the opportunities and challenges to ensure that decisions about agriculture and food systems take into account the water impact.
The discussion will be moderated by Peter McCornick, Managing Director of the Daugherty Water for Food Global Institute. Panelists are:
• Claudia Sadoff, Managing Director, Research Delivery and Impact, CGIAR; • Shakuntala Haraksingh Thilsted, world leader in nutrition and public health, WorldFish; Winner of the World Food Prize 2021; • Mark Smith, General Manager, International Water Management Institute; • Harkamal-Walia, DWFI Faculty member; Professor, Heuermann Chair of Agronomy, University of Nebraska – Lincoln; • Erin Fitzgerald, Managing Director, US Ranchers and farmers in action; • Anne Meis, CEO, US Ranchers and farmers in action; Board Member, Nebraska Soybean Board; Farmer in Elgin, Nebraska; • Roric Paulmann, DWFI Member of the international advisory board; Owner and producer Paulman Farms; and • Melissa Ho, Senior Vice President, Fresh Water and Food, World Wildlife Fund.
This week's on-demand sessions include a welcome and opening words from Mike Boehm, Harlan Vice Chancellor, UNL; and McCornick; and a panel discussion on "Integrating Nutrition in Irrigation Investments".
The next weekly topics of the conference are:
10-16 Oct. – Innovations and entrepreneurship in agriculture and water management
17.-23. Oct. – Water and nutrient management
24.-30. October – climate change and extreme events.
Access the full conference agenda.