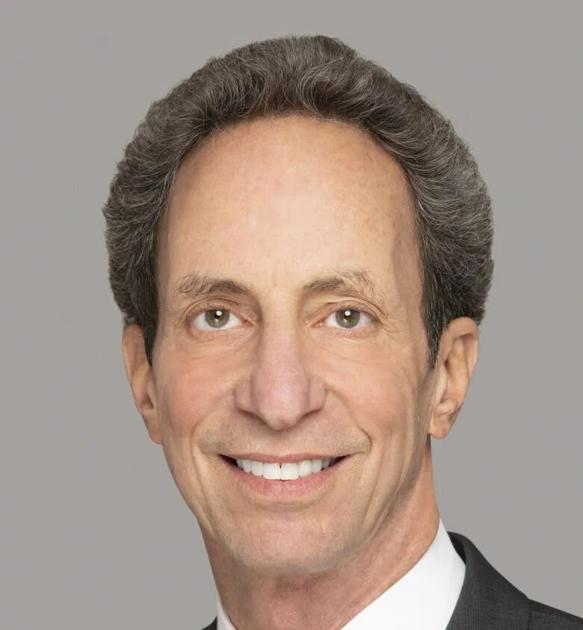 My mother loved a pillow on a chair in her study that said "Screw the Golden Years". She frequently cited it to lament the health challenges of aging.
As I got older and piled up the pains of an exhausted body, I saw the wisdom of her pillow. Now, on my 70th birthday, my need for medical care has increased dramatically.
As I was familiar with the health system and blessed with good insurance coverage, I expected quality care in a supportive setting. Instead, my family kept coming across doctors' offices with harsh specialists and misleading billing.
A few months ago I had severe sciatic pain for the first time, so I attended an orthopedic group in Walnut Creek. When faced with a life changing condition, the doctor treated me like an MRI film and not a person. He asked no questions and left the room after five minutes while I was still looking for treatment options.
To add insult to injury, I was later billed for an additional payment that was beyond the scope of my Medicare Advantage plan, a practice known as balance sheet accounting. As someone familiar with health law, I knew that was not allowed. After I complained, they undoed the load claiming it was a software bug in their system.
Nonetheless, the group of doctors charged me for my next two visits and only canceled them after I objected. Federal law clearly states that participating physicians cannot bill patients more than Medicare allows. California recently passed law banning the practice in other circumstances as well.
I wonder how many Medicare beneficiaries billed the group who blindly paid the illegal fees. Regulators should be aware of this.
I had a similarly unsatisfactory experience seeing another specialist for an unrelated disease. Again the specialist couldn't wait to leave the room. He asked very few questions and left in five minutes.
On another occasion, a close family member visited a local neurologist who concluded that she had a degenerative disease that would affect her life forever. Instead of demonstrating the empathy required for such a diagnosis, he estimated that she had 10 good years left and suggested that she draw up a living will for terminal care. Then he gave her a four-page handout and sent her on her way.
Needless to say, she never returned to this doctor.
In another troubling medical encounter I recently had a COVID-19 test in an East Bay ambulance. After a technician administered the swab, he asked me to wait for a doctor.
I knew it was unnecessary, but waited a few minutes for the doctor to show up. For about 45 seconds she asked me the same questions that were on the flyer I received upon entering. Then she left.
The medical group later billed my Medicare PPO plan for a doctor visit. The federal government expressly forbids doctors from stressing patients when a COVID test is the only medical service. It is likely that this provider is making fraudulent claims for many of its COVID test patients.
This practice, known as upcoding, is common among providers who demand higher reimbursements for the services they provide. Payers try to prevent the practice, but it is complicated to prove and difficult to enforce.
My mother, a smoker, died of cancer at the age of 70. She never had the chance to fully experience how messed up the golden years can be for people with ongoing medical problems.
It is time to radically reform the incentives in our healthcare system that are motivating doctors to maximize their income by limiting their time with each patient and by abusive billing practices. Medical schools, professional societies, and physicians themselves should give priority to addressing these abuses. If this is not the case, policymakers and regulators must exercise their authority aggressively.
A profession that is partly guided by the maxim "First, do no harm" has to throw a little more sunshine into the golden years.
Tom Epstein served as an executive on a nonprofit health plan and was assistant commissioner for the California Department of Insurance.