Coaching has given me months of headaches – but also bags of joy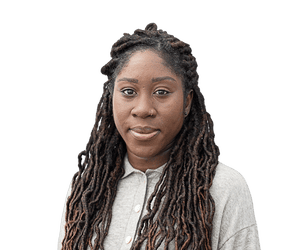 Working as an assistant at Bristol City has been an eye-opener – a mix of overthinking, mental exhaustion and enjoyment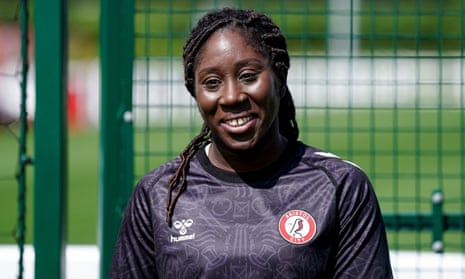 Welcome to Moving the Goalposts, the Guardian's free women's football newsletter. Here's an extract from this week's edition. To receive the full version once a week, just pop your email in below:
Coaching wasn't alien to me. My first experience came in the US when I worked at some of the summer camps connected to Sky Blue FC (now NJ/NY Gotham FC), the club I was playing for at the time. I would get to go out into different areas within New Jersey, meet local football clubs and work with youth players across different ages. Sometimes with really young children, from age six all the way through to 14 and 15.
I didn't think I wanted to go into coaching when I retired – I was fairly certain I'd be a frustrated coach – but I also didn't just want to make a decision based on my perceptions of what it entailed without trying it.
Everyone I had spoken to, whether that be coaches or former pros from across the men's and women's game, had said the same thing: you've got to get on the grass; if you are going to do it, you must live it.
I'd not lived it, so how could I be turning my nose up at it?
I joined the Football Association of Wales' all-female Uefa B course which took place in Newport and was completely immersed. Getting taught in detail about all the things you almost take for granted as a player – the planning, all the things you must think about in terms of the players and preparing them, the technical and tactical and psychological, the finest details – was eye-opening. As a player, you don't think that widely, you don't think about how the pitch size affects the intensity, or player loading and the limits that puts on their game time.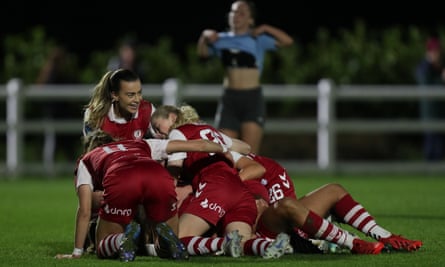 One of my mentors on that course was Bristol City's head coach, Lauren Smith. After playing, I wasn't sure of what I was going to do. I was doing a bit of everything – I still am. I have been enjoying going with the flow and not having the structured routine that I'd lived as a player for what felt like for ever. The unknown was and is exciting. But Lauren approached me because they had the budget for a third assistant and practically it worked for me.
The best way to describe the first few weeks, or even the first few months, in this role is to say that I came home every day with a constant headache. My head was in overdrive because I was thinking non-stop about how to meet the expectations of my boss, the staff and the players, but also planning the sessions and making sure that I'm getting everything out of them that we collectively want.
I was overthinking and overanalysing at the end of each day: was that a success? Was that a failure? How would I change it? Did it work? Did it not work? And then you watch so much video and so many games, of us and the opposition. It takes a lot of brainpower because you're constantly critically analysing moments, themes, units, a real multitude of things that mentally exhaust you. But they have expanded my viewpoint on football, expanded what I enjoy about it and what kind of football I like to watch, or play.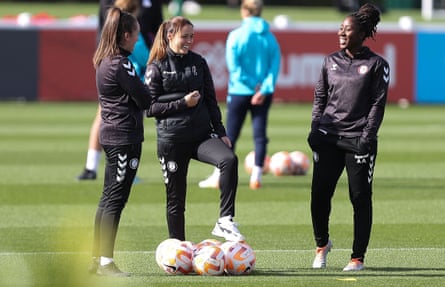 We're all involved in the session-planning and decision-making, so that has meant I've been learning every day on the job who am I as a coach, what my identity is, what my core values are and then I get to explore ways of aligning that with the staff and players.
I'm enjoying it. I really enjoy working with players who are driven, committed and ambitious. For me personally, having had the career that I've enjoyed, what brings me joy is helping players get to where they want to go.
Do I want to be a head coach? I can't honestly give you a concrete answer to that question. As a player I've sacrificed a lot of time away from friends and family and life events and, if anything, coaching takes more time away – I can see why there are so few female coaches in football. I'm still on this journey of feeling it out and what my heart pulls for the strongest in the end will win out, but I'm enjoying it so far and enjoying where the game is going.
Recommended viewing
Chelsea and Liverpool players slide over the frozen Kingsmeadow pitch before the game is called off six minutes in.
Got a question for our writers – or want to suggest a topic to cover? Get in touch by emailing [email protected] or posting BTL.
Topics
Bristol City Women
Moving the Goalposts