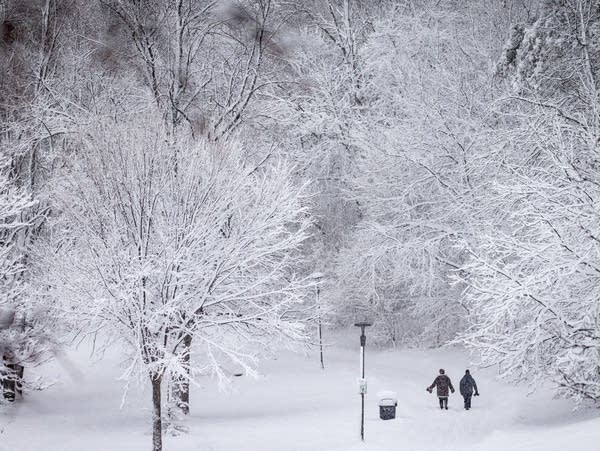 Updated: 2 p.m.

Light snow fell steadily across the majority of Minnesota during Wednesday. which was the second day of a winter storm that lasted for several days creating dangerous road conditions throughout the region, if drivers were able to remove their cars and access a clear road.
The snow also created an enormous obstacle for pedestrians, air travelers, and basically anyone else trying to travel from one location to the next.
On Tuesday the storm brought with it an intense flurry of heavy snow, as well as some frosty rain. On Wednesday, we experienced an extended period of snow, which grew to the top throughout the day long.
It was reported that the Minnesota State Patrol reported more than 1,200 collisions including spinouts, jackknifed semis and spinouts along state roads between 11:11 a.m. Tuesday between 11:00 a.m. Wednesday. This doesn't count crashes on county and city roads.
There was at most one fatality due to weather which occurred located in Wright County near Clearwater. The Patrol confirmed that a 36-year old Maple Lake, Minn. man was killed after his vehicle was thrown into a ditch on State Highway 24 on Tuesday night. Police said that he was able to get out of his car and was on the side of the road when it was hit by a pickup truck passing by at around 7 p.m.
The Twin Cities and much of the rest of southern the central, and east Minnesota could see another couple of inches of snow on Wednesday evening and into the night over the snow that fell from Tuesday to Wednesday morning.
MPR News is not just a source for listeners to get information. It's a source which listeners can count on. We go beyond the headlines and into the world we live in Minnesota. Join us today as a sustainer to help fuel MPR News all year long.
Two-day snow totals recorded at the time of writing on Wednesday afternoon, with snow still falling included 14 inches in Edgerton; 13.5 inches in Burnsville, Woodbury and Apple Valley; 12.2 inches at Minneapolis-St. Paul International Airport twelve inches of snow in Northfield; 11.3 inches in Chanhassen; 10.4 inches near St. Cloud and 7 inches near Moose Lake.
It's a further addition to what's been a snowier winter than usual across the entirety of Minnesota.
Warnings for winter storms as well as advisories to weather are in place until the time of 6 p.m. Wednesday night for areas of the southwest and northeast regions of Minnesota. The advisories will remain in place until the time of 6 a.m. on Thursday, for the majority of central and southern Minnesota which includes those in the Twin Cities. More information is available on MPR Weather's blog Updraft.
The Minnesota Department of Transportation reported snow-covered roads throughout the southern half of Minnesota on Wednesday. In some areas the snow fell on top an ice-like layer that was left due to light freezing rain on Tuesday night.
Certain municipalities have declared snow emergency. These has imposed parking restrictions to allow snow plows to remove snow from roads. This also includes St. Paul and Minneapolis which have night plow routes that will be cleared at nine p.m. on Wednesday.
Other cities which have declared snow emergencies comprise Bloomington, Richfield, Brooklyn Park, Brooklyn Center, St. Louis Park, Robbinsdale, Eden Prairie, Plymouth, West St. Paul and Mankato.
The Minnesota-St. Paul International Airport announced more than 110 cancelled flights at 1:15 p.m. On Wednesday.
A third Metro Transit's buses within the Twin Cities have been delayed on Wednesday morning.
School closures

Wednesday was the second day of school cancellations, delays and the e-learning days.
St. Paul Public Schools and Minneapolis Public Schools each said they'd move learners to an online day on Wednesday. Burnsville-Eagan-Savage, Farmington, Hastings, Lakeville and Princeton were among the other districts calling for an e-learning day.
Anoka-Hennepin School District cancelled classes on Wednesday "due to the winter conditions on the roads and unplowed areas in the school district." Others districts that canceled classes on Wednesday include Inver Grove Heights Rosemount-Apple-Valley-Eagan, St. Louis Park, Mounds View, South Washington County and West St. Paul-Mendota Heights, Eagan.
A number of other districts chose to begin classes 2 hours laterwhich includes Benson, Big Lake, Blue Earth, Eden Prairie, Edina, Faribault, Forest Lake, Mankato, Marshall, New Ulm, North Branch and Waconia.
Contact your district for updates on Wednesday.
Power outages

Minnesota utilities reported a number of thousand businesses and homes not being able to power up Wednesday morning in the wake of the winter storm, which continued into the second day. The storm added more pressure to power lines.
The previous day, Xcel Energy was reporting more than 3,000 customers not having power within the Minnesota coverage area. with the majority of them are located in the Twin Cities. It had dropped to 600 by 2 p.m.
In the southeast and south metroarea, Dakota Electric Association was reporting several outages that added hundreds of customers. The company stated that its crews were responding to the outages.
Tuesday's travel issues

Tuesday's snow storm that brought the first snow and freezing drizzle created headaches for motorists driving throughout the region and the Minnesota State Patrol reporting hundreds of spinouts and crashes. MnDOT issued a no-travel warning throughout the day Tuesday, covering over a dozen counties located in the southwest and southcentral regions of Minnesota.
Some counties had to pull their plows off roads due to the poor visibility. Total snowfalls on Tuesday included 11 inches in Windom, 8.5 inches at Willmar 7 inches at Granite Falls and 6 inches at the Minneapolis-St. Paul International Airport.
There were higher snow accumulations to the west of South Dakota, where Mitchell was hit with 17.2 inches of snow on Tuesday the second-highest single day snowfall ever recorded.
The South Dakota Department of Transportation shut down Interstate 90 west of Sioux Falls throughout the afternoon on Tuesday. that closure remained in effect through the night "due to the significant accumulation of snow and multiple stranded vehicles obstructing the traffic lanes."
"Clean-up is extremely slow due to the massive number of vehicles stuck and stranded along I-90. Cleaning up will begin in the early morning hours on Wednesday" according to the agency.
It was a challenge for travelers on air flights as well. The Minneapolis-St. Paul International Airport had more than 200 cancelled flights on Tuesday. Another Delta flight departing from San Jose del Cabo, Mexico became stuck upon the flight arrived late on Tuesday, after its nose gear slipped off the taxiway. There was no report of injuries.
The cold weather also caused the runways at MSP to be closed for a period of time.
The state of South Dakota, Sioux Falls Regional Airport was shut down on Tuesday because of the cold winter weather. The airport's officials said they intend to reopen the airport at 9.30 a.m. on Wednesday.
The snow accumulations for Tuesday are expected to be high.

Minnesota snowfalls that were that were reported by the National Weather Service from the first storm of precipitation comprised:
11 inches Windom

10 inches Morgan and Ghent

9 inches 9 inches Raymond and Mound

8.5 inches -8.8 inches Willmar, Comfrey, Gaylord and Kimball

7.5 inches -7.7 inches Buffalo and Winthrop

7 inches Granite Falls and Montrose

6.8 inches — Chanhassen, Maple Lake

6.5 inches Excelsior as well as Pleasant Lake

6.4 inches Waconia

6 inches — Minneapolis-St. Paul International Airport, Norwood Young America

5.8 inches -5.8 inches – Rock Creek

5.7 inches — Otsego

5.6 inches Hutchinson

5.4 inches — Savage

5.2 inches -Hopkins Hopkins

5.1 inches — Chaska

5 inches Bloomington, Maple Plain

4.9 inches — Mendota Heights

4.8 inches — Minnetonka

4.7 inches — Eagan

4.6 inches — St. Michael, Victoria

4.5 inches — Northfield, Golden Valley, Burnsville, Ham Lake

4.3 inches -4.33 inches Columbia Heights, Plymouth

4 inches Hinckley, Lakeville, Elko New Market

3.9 inches — Mahtowa

3.8 inches — Waite Park

3.7 inches — Newport

3.5 inches -3.0 inches Proctor Finlayson, Woodbury

3 inches — Red Wing, Fort Ripley, Rutledge, West Duluth, Motley, Esko

2.5 inches — Deer Creek

2.3 inches — Moose Lake

2.2 inches Duluth airport Cloquet

2 inches — Battle Lake, Elbow Lake, Sebeka

The Holland neighborhood in northeast Minneapolis during the winter storm warning on Monday, January 3 2023.

Gretchen Brown | MPR News
Links to further details

Here's how to keep track on weather forecasts, travel conditions, and flight updates for the next few hours.
Forecast updates

Conditions of travel

The state transportation departments provide live updates on road conditions and accidents:
For light rail and bus users within The Twin Cities, Metro Transit provides weather-related updates through the Metro Transit and Metro Transit Alerts Twitter pages and their website.
Updates on flights

If you're planning on flying out of Minneapolis St. Paul International Airport or any other airport within the regionor expecting visitors to arrive via aircraft, airports can provide flight status updates on the internet:
Conditions on the trail

Although winter storms can be a problem travelers, they could be an excellent news for snowmobilers, skiers and other winter sports fans.
The Minnesota Department of Natural Resources provides information on cross-country ski and snowmobile trail conditions in state parks and on the state trails throughout Minnesota.
The Minnesota Ski Areas Association posts information on the snow conditions at downhill skiing and snowboarding areas across the state.
The Loppet Foundation posts updates on cross-country ski trails in Minneapolis.
SkinnySki.com offers cross-country skiing trail news from all over the state.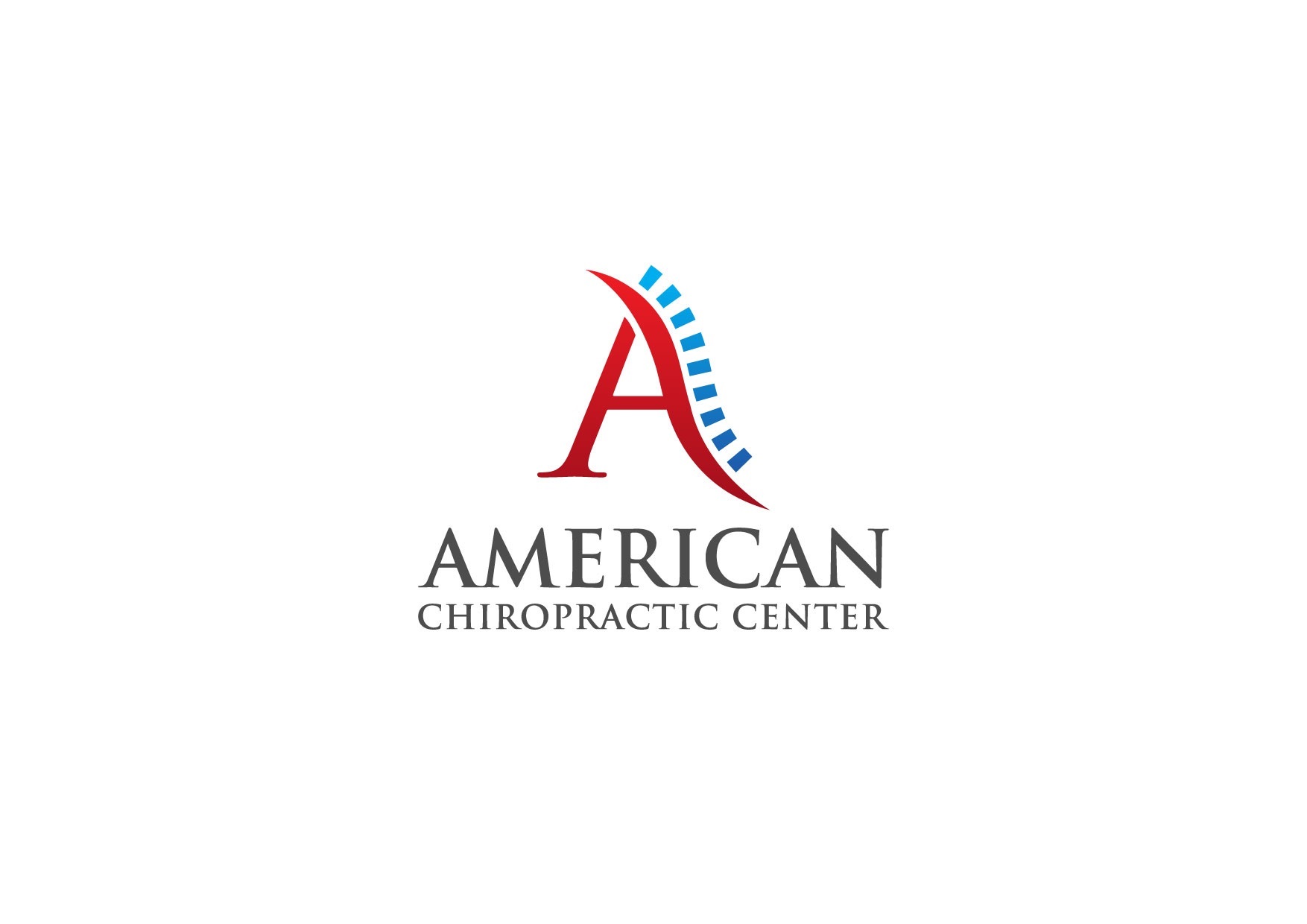 We understand how important it is to choose a chiropractor that is right for you. It is our belief that educating our patients is a very important part of the success we see in our offices.