What is the Best Cream for Sciatica Pain Relief?
Lower back pain, nerve pain, and acute sciatica nerve pain caused by complications with the sciatic nerve can make doing the simplest things incredibly uncomfortable and difficult. There are many therapies that claim to be successful in reducing excruciating, radiating pain, but for the vast majority of patients, they provide little sciatic pain relief. In order to support you, we looked for, tried, and checked the best creams for sciatica pain relief. Sciatica is characterized by a throbbing, radiating pain that spreads and moves down the spine in the direction of the sciatic nerve. Radiating pain in the back, buttocks, hips, and legs is possible. When a disk or bone spur contacts the infected sciatic nerve, it becomes sensitive, and even light activity can be painful.
Looking for how to cure sciatica permanently? Check out this article.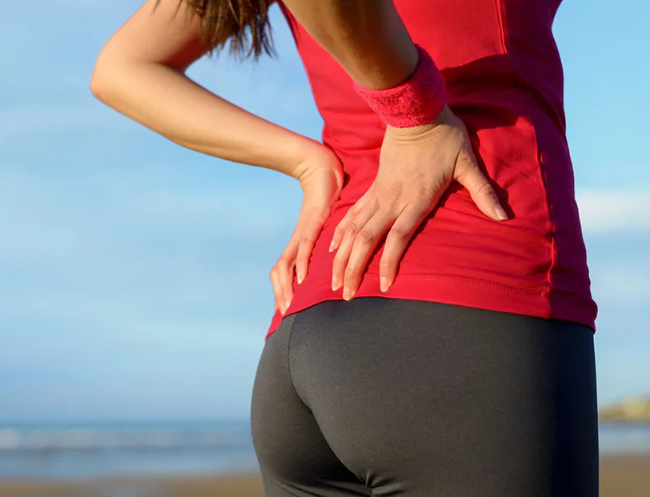 Sciatica Pain Relief
Sciatica, or inflammation of the sciatic nerve, affects up to four out of every ten people at some point throughout their lives. This nerve goes through the pelvis and buttocks and originates on each side of the lower spine. The nerve then travels down the back of each upper leg before splitting into branches that lead to the foot at the knee.
Anything that irritates or presses on this nerve might cause discomfort to radiate down the back of one buttock or leg. Pain can have a wide range of sensations. Sciatica can cause a minor soreness, a sharp, burning feeling, or severe pain. Numbness, weakness, and tingling are all symptoms of sciatica.
Prolonged sitting, standing, coughing, sneezing, twisting, lifting, or straining might aggravate pain. Hot and cold packs, medicines, exercises, and complementary and alternative therapies are all used to treat sciatic pain.
Medications for Relief of Pain From Sciatica
Sciatic pain can be treated with a variety of drugs.
Over-the-counter pain medicines, such as acetaminophen, aspirin, or NSAIDs (such as ibuprofen [Advil, Motrin], ketoprofen, or naproxen [Aleve])
Muscular relaxants to relieve muscle spasms
Antidepressants in the treatment of persistent low back pain
For more severe pain, prescription pain relievers are available.
Because of the increased risk of Reye's syndrome, do not administer aspirin to children under the age of 18.
A steroid drug is injected into the area around the spinal nerve in some circumstances. When discomfort is produced by pressure from a herniated or ruptured disc, research shows that these injections have a minor effect.
Topical medications may provide immediate, localized pain relief
Common topical medications that may help relieve sciatica include preparations of4:
Methyl salicylate
Menthol
Trolamine salicylate
Capsaicin
Camphor
Cannabidiol (CBD)
Best pain cream for sciatica –  topical pain relief
Some factors may have contributed to the sciatica and back pain and nerve pain. Piriformis syndrome, which occurs when the piriformis muscle spasms, irritates the sciatic nerve, could be one of them. Another cause may be that the uterus is widening during birth. Sciatica can be treated in a variety of ways. Physical exercise, acupuncture, the use of a lumbar cushion, relaxation, meditation stretches, and even surgery might be recommended by your doctor. Using thousands of machines, as well as creams, are several other treatment options. We looked at some pretty good creams, but before you start using them, you can talk to your doctor on how to get sciatica pain relief.
Creams for Sciatica Pain: Quick Summary
They will have instant pain relief with the right massage.
They could be less expensive than some medications and other devices, such as dozens of computers.
Unlike some other drugs, they can not make you sleepy.
How to Use Creams for Sciatica Pain?
Oral and topical medications can be used to treat sciatica. Topical therapy for sciatic pain in the form of creams and gels will be discussed here. It's critical to find a cream that's simple to administer and massage downwards and in a circular motion. To prevent sciatica nerve irritation from spreading from your lower back to your disk and then to your legs, proper application is required. Apply and massage the sciatica gel or cream on your lower back, preferably the lumbar region, as well as the rear pelvic area, for the best performance. The nerve roots of sciatica nerves are found in the rear pelvis, so it's important to surround it. Remember, the suffering begins there. If you concentrate on the back's upper or lower sections, you'll only be able to solve the dilemma for a short time. The pain is only localized in some areas of the body for a short time before spreading to your legs and feet. Instead, you can quickly avoid the pain from spreading by massaging the area where the nerve roots are situated. Start there and work your way up, relieving muscle tension and decompressing the nerve. Note: After you've finished applying a cream or patch for sciatica pain and it's started to relieve the pain in the affected region, consider doing some light aerobic movements and see how the body reacts to the nerve decompression. If the sciatic pain begins to fade or disappears when you engage in mild physical exercise, this indicates that the topical treatment is effective to treat sciatica pain.
Types of Topical Medicines for Sciatica
There are many varieties of topical remedies for sciatica, including gels, liquids, and creams. They behave differently, because while some can dilate blood vessels and alter blood flow to help and relieve pain, others take a different approach.
The following is a list of popular ingredients used in sciatica creams to treat acute sciatica pain.
Methyl salicylate – By cooling and then warming the scalp, it can help with mild sciatica symptoms. It also has other ingredients including menthol, which has anti-inflammatory effects that aid in pain relief.
Menthol – Menthol, sometimes known as peppermint, has long been used as an antibacterial treatment. Since menthol has anti-inflammatory effects, it can help relieve the burning feeling that comes with sciatica attacks.
Trolamine salicylate – This compound is used in a variety of creams and ointments that can help relieve muscle strains and soreness, as well as the aching and burning feeling that occurs during exercise. Athletes use it, especially creams containing 70 percent Trolamine salicylate, because it works quickly.
Cannabidiol (CBD) – While research into CBD therapy is still limited, some medical professionals believe that the substance present in cannabis plants can offer anti-inflammatory relief, soothe nerves and muscles, and thereby alleviate some of the symptoms of sciatica.
Potential Risks & Drawbacks
Because of their local use, creams, regardless of form, may offer instant inflammatory relief until applied. Simply apply the cream to the infected area, ideally near the sciatic nerve roots, and wait for the pain to subside. Note that certain sciatica creams can cause skin irritation, redness, and rash.  This is normally the product of an allergic reaction that occurred when you were unaware that you were allergic to those foods. An disturbed stomach and other stomach-related symptoms have also been reported by some people as a side effect of sciatica topical treatment. Finally, since creams aren't as powerful as oral medications or other therapies like tens of devices, which we have looked at, they can only help with mild effects.
People with sciatica are looking for what can cause sciatica, treatments for sciatica for reducing pain, reduce burning, the burning tingling burning sensation that can happen due to the sciatica nerve pain.  Pain management becomes an important component in sciatica treatment and often nerve pain relief cream is a good start.
Things to Look for When Choosing a Cream for Sciatica Pain
Let's look at the measurements to take while looking for a cream to relieve sciatica pain now that we've covered some of the key points of how sciatica functions and how the pain spreads.
Laboratory Results – All prescription drugs are subjected to stringent regulatory procedures to ensure that they are safe to use. All required testing records, including lab reports and numbers, can be found on the product label and in the product summary.
Price – Since sciatica is caused by a neurological condition in the spine, the cost of various treatment choices can vary. If you're on a tight budget, look at more cost-effective solutions, but make sure they've been thoroughly researched and tested to ensure they'll work (based on product reviews.) Finally, if the cream or gel performs as expected and is backed up by reliable customer reviews, breaking the bank can be well worth it.
Natural Ingredients – All items, particularly CBD products, should be thoroughly inspected for materials. If a product's label contains a substance to which you might be allergic, you should stop using it and check for substitutes.
What it does – Sciatica signs vary from person to person. With that in mind, consider what challenge the cream you're considering purchasing addresses. Sciatica can induce tingling, swelling, tickling, scratching, and other unpleasant sensations. Be certain that the topical drug you use accomplishes this.
5 Best Creams for Sciatica Pain We Recommend
Let's discuss the best creams for sciatica pain, why we recommend products, and why any of them could be the cure you've been waiting for now that we've introduced you to the shopping process for Sciatica topical medicine. Please contact the doctor and dermatologist to determine which medications to prescribe without jeopardizing your wellbeing.
1: Penetrex – Pain Relief Therapy (Best Overall)
We choose it as our top contender for treating chronic pain, swelling, throbbing, and tingling in the lower back, hips, and legs because one of the best muscle and nerve rubs works wonders on Sciatica pain.
Penetrex is one of the best creams for sciatica pain.
Characteristics:
Customers who do not notice changes are entitled to a full refund.
The tingling, swelling, and painful sensations in the lumbar region, hips, and legs are relieved.
It may also be combined with other sciatica pain relief treatments.
It doesn't take away the hurt.
8 years of study behind it
No animals are harmed in the production of this product.
One of the great things about Penetrex is that it's supported by an incredible 8 years of testing and comes with a money-back guarantee if it doesn't fit on your situation.
It may also be used with other treatments, such as heating pads, ice packs, arthritis socks, and others, as prescribed by the doctor or another specialist. You should also use a back pain massager to rub it. Another plus is that it is cruelty-free and has never been performed on wildlife.
Penetrex also stands out in our opinion because it does not act in a manner that just masks the uneasy feeling and help you to perform those activities. Instead, it acts as a full-fledged anti-inflammatory, addressing the root of the problem and permanently removing the pain and irritation.
Apply the cream three or four times a day and massage it around the infected area's root for two to three minutes for fast pain relief effects. Repeat the procedure every day for 7 to 10 days, since this is how long acute and even permanent signs normally take to go away.
Arnica, MSM (DMSO2), Choline, Glucosamine, Vitamin B6, Boswellia Serrata, and other ingredients are used.
Negative aspects:
In our checking of Penetrex, we found no flaws. The only criticism we have is that it is more costly than other ointments, but it is well worth the money. Often, make sure you're not allergic to any of the products, since this may cause pain and discomfort and you do not want to cause an additional issue as you work for sciatica pain relief.
Check Out the Most Recent Price
2: Pure Sciences Neuropathy Nerve Pain Relief Cream (Runner Up)
Pure Sciences Neuropathy Nerve Relaxation Cream, as the name implies, can help with a variety of neurological disorders, including Sciatica.
Vita Sciences' Best Creams for Sciatica Pain
Key Features:
A unique formula that penetrates deep and provides immediate pain relief.
It is also effective in the treatment of arthritis.
Years of study have been conducted to explore this particular formula.
It has the assistance of a large number of health professionals and pharmacists.
It has anti-inflammatory effects and improves blood supply.
It also helps people with knee and elbow pain, as well as arthritis symptoms. It has anti-inflammatory and relaxing effects, and it relieves joint pain relief quickly and also sciatica pain relief.
Years of study were taken to develop the ultimate winning recipe, which is made up of scientifically tested ingredients that can offer long-term relief. The positive news is that the formula is robust enough to last a long time and does not entail a lot of application.
It penetrates the skin deeply and has calming and relaxing effects on the sciatic nerve. Many physicians recommend it, because it works by improving and promoting blood supply.
Negative aspects:
According to reports, the effect is only brief, because although the pain relief is nearly permanent, it dissipates with time, and the pain returns after a matter of hours. It is not recommended for patients who have severe sciatica symptoms.
Check Out the Most Recent Price
3: Dulàc – Arnica Gel Cream (Best Budget)
If you know where the irritation is coming from, Arnica Gel Cream, made in Italy, will help ease the effects of Sciatica.
Dulàc's Best Creams for Sciatica Pain
Characteristics:
Essential oils are used in this product, which is 100 percent fresh.
It's a good deal for the money and it's not too expensive.
Arnica Montana (35%) is used to help alleviate the burning feeling.
It also helps to relieve neurological discomfort from athletic injuries.
The most noteworthy feature of this gel-cream is that it is supported by years of study and testing to use the most relaxing ingredients that increase circulation and reduce inflammation symptoms.
Peppermint and eucalyptus essential oils are also used in the gel, which have antibacterial effects and offer healing relief from inflammation, including the burning and tingling feeling associated with sciatica pain. It also has a pleasant fragrance that is soothing because it does not contain any unpleasant odors. It's really easy to use. It is suggested that you use it 1 to 2 times a day and apply the cream into the painful area. It's also beneficial for athletes with neurological muscle strain.
Negative aspects:
We didn't like the fact that the cure is only temporary and that people with more severe effects of this disease would use stronger ointments. Any of the ingredients, such as essential oils, can cause an allergic reaction.
Check Out the Most Recent Price
4: Puriya Ultra Relief Cream (Best for Diabetic Sciatica)
Puriya Ultra Relief Cream, which is made in the United States, can be used for a variety of neurological disorders related to the spine, as well as a sports injury.
Puriya's Best Creams for Sciatica Pain
Characteristics:
It includes menthol, which is one of the most common ingredients in ointments for sciatica pain.
For sporting trauma, it contains a healing formula.
Years of study have led to this conclusion.
Fresh foods are used and the product is cruelty-free.
It helps in all types of neurological discomfort caused by diabetes.
It is particularly helpful in alleviating sciatica-related pain and nausea. It may be used to relieve tingling, swelling, aching, and scratching. It helps the cream to penetrate deeply into the inflamed regions, offering immediate pain relief.
It has a lovely smell which has a long-lasting effect that not only relieves and masks pain, but also has a recovery solution that will help you get rid of your misery for good with daily use. It's also free of cruelty and artificial ingredients that could detract from its consistency. It also absorbs quickly and feels refreshing on the skin.
Most notably, it offers significant assistance and recovery with all diabetic-related neurological problems, such as diabetic sciatica pain and peripheral neuropathy. It also doesn't smoke, making it ideal for diabetics with nerve loss that can't tell whether anything is too hot.
Negative aspects:
Puriya Ultra Relief cream, besides providing immediate pain relief, requires time to have long-term benefits in the treatment of sciatica.
Check Out the Most Recent Price
5: Sombra Warm Therapy Natural Pain Relieving Gel (Best for Pregnancy)
Pregnant women are most likely to experience intense sciatica pain as the pelvis and uterus develop, allowing the sciatic nerve to be touched and irritated. Unfortunately, if left unchecked, it will result in extreme discomfort and aching in the hips and thighs, as if bearing a baby for nine months wasn't difficult enough. Furthermore, if left untreated, pregnancy-related sciatica may develop into debilitating pain that persists well after the baby is born and breastfeeding is completed.
Sombra is one of the best creams for sciatica pain.
Characteristics:
Ideal for women who are pregnant or breastfeeding.
There will be no animal cruelty.
Alcohol Free
It can also help with arthritis pain.
It contains menthol and has both cooling and heating properties.
It's non-greasy and doesn't leave any marks.
Quickly absorbs
While Sombra Warm Therapy contains menthol and USP 6 percent, it still has a cooling and warming impact on the affected region. It also contains Aloe Vera extract as well as an aromatic orange fragrance that is both calming and balancing.
It is cruelty-free and made in the United States. It offers a cooling and then soothing feeling to relieve symptoms and irritation of the sciatic nerve, working immediately and delivering a long-term cure for pregnant and breastfeeding mothers, similar to the other creams on the list.
It's also alcohol-free, thanks to the fact that many breastfeeding mothers need it. It may be used for a variety of muscle strains and diseases, as well as inflammation and other forms of backache, in addition to sciatica pain.
Negative aspects:
We had to point out one disadvantage, which is that Sombra cream only gives relief for mild backaches and sciatica.
However, it is most effective in treating acute problems and stopping them from being chronic. To avoid a serious allergic reaction, avoid using Sombra treatment if you are allergic to aloe vera or any other substance.
Check out the most recent price
​
Check out if massage therapy can help with sciatica pain