What Is the Best Anti Inflammatory Cream for Sciatica?
Back pain caused by health issues with your sciatic nerve can make even the simplest actions exceedingly unpleasant and difficult. There are numerous treatments that claim to be beneficial in reducing severe, radiating pain, but for the vast majority of patients, they provide no relief. In order to help you, we looked for, tested, and rated the finest lotions for Sciatica pain.
Sciatica is a throbbing, radiating pain that develops and spreads down your lower spine in the same direction as the sciatic nerve. Radiating extreme discomfort in the spine, buttocks, hips, and legs is a possible side effect.
If a disk or bone spur comes into contact with the afflicted sciatic nerve, it becomes sensitive, and even little movement can be painful.
Other factors may have contributed to your sciatica. Piriformis syndrome, which occurs when the piriformis muscle spasms, irritates the sciatic nerve, might be one of them. Another cause might be that the uterus is growing during pregnancy.
A variety of treatments are available for sciatica. Physical therapy, acupuncture, the use of a lumbar cushion, massage, yoga stretches, and even surgery may be recommended by your doctor. Using tens of machines, as well as creams, are some alternative therapy methods.
We looked at several extremely good creams, but before you start using them, you should talk to your doctor.
What Can I Do to Relieve the Symptoms of Sciatica?
Sciatica symptoms can be difficult to manage, but there are a few options for back pain alleviation. Many individuals use a combination of heat and cold compresses, switching off every 20 minutes or so. Others will choose for over-the-counter pain medicines like aspirin or acetaminophen, but if your sciatic nerve is inflamed severely, your doctor may prescribe stronger medications. A topical pain treatment cream, on the other hand, is one of the most effective types of pain relief. To free yourself from the symptoms of sciatic nerve pain, you can apply these creams to your skin.
How Do I Use Creams for Sciatica Pain?
There are several medications available for treating sciatica, including oral and topical medications. Our discussion will focus on topical therapy, such as creams and gels. The best cream to use is one that's easy to apply and should be massaged downward and in a circular motion. To prevent sciatica nerve irritation from spreading from your lower back to your disk and subsequently to your legs, proper treatment is required. To achieve the most effective results, apply and rub the cream or gel on the lower back, ideally the lumbar area, and also on the pelvic area behind your thighs. The nerve roots of sciatica nerves are located in the back pelvis, thus it's essential to surround it. Remember, the pain begins there.
If you concentrate on the back's upper or lower parts, you'll only be able to solve the problem for a short time. The discomfort is only localized in particular regions of your body for a short time before spreading to your legs and feet. Instead, you may simply stop the pain from spreading by massaging the area where your nerve roots are situated. Begin there and work your way up, releasing muscular tension and decompressing the nerve.
Note: Once you've finished using a cream or gel for sciatica pain and it's started to relieve the pain in the afflicted area, consider doing some light physical activities to observe how your body reacts to the nerve decompression.
If your discomfort begins to fade or vanishes as you engage in modest physical activity, this indicates that the topical medicine is effective.
Topical Medicines for Sciatica: What They Are and How They Work
There are various forms of topical treatments for sciatica, including gels, oils, and lotions. They behave differently, so although some may dilate blood vessels and alter blood flow to support and relieve pain, others take a different approach.
The following is a list of common ingredients found in sciatica creams.
Menthol: Menthol, often known as peppermint, has long been utilized as an antibacterial therapy.The anti-inflammatory qualities of menthol can be helpful for relieving sciatica pain by reducing inflammation.
Trolamine salicylate: This chemical is included in a variety of lotions and ointments that can help relieve muscular strains and stiffness, as well as the aching and burning feeling that occurs after exercise. Athletes utilize it, particularly lotions containing 70 percent Trolamine salicylate since it activates quickly.
Methyl salicylate: By chilling and then warming the skin, it can help with mild sciatica symptoms. It also includes additional chemicals including menthol, which has anti-inflammatory effects that aid with pain relief.
Cannabidiol (CBD): While research into CBD therapy is currently limited, some medical professionals believe that the substance contained in cannabis plants can give anti-inflammatory relief, relax nerves and muscles, and therefore can alleviate symptoms of sciatica.
Possible Risks and Consequences
Because of their topical use, creams, regardless of kind, can give rapid inflammatory relief once administered. Pain should gradually subside after applying the cream to the affected area, preferably around the sciatic nerve roots.
Note that certain sciatica creams might cause skin irritation, redness, and rash.
This is generally the outcome of an allergic response that occurred when you were unaware that you were allergic to certain substances.
An upset stomach and other stomach-related problems have also been reported by some persons as a side effect of topical sciatica treatment.
Finally, while topical medication isn't as powerful as oral medications or other therapies like tens of machines, which we have looked at, they can only help with minor problems.
When it comes to choosing a cream for sciatica pain, there are a few things to keep in mind.
What to Look for When Buying an Anti-inflammatory Cream for Sciatica?
There are many anti-inflammatory creams in the market targeted for Sciatica, however, there are only a notable few that pleases many patients. To make an informed decision on the kind of cream you'll get, try to do some research on the common brands for their laboratory results. When you've got information stocked and you're in the store ready to buy the cream, the second thing to look out for is the price and its ingredients.
Laboratory Results: All pharmaceutical goods are subjected to stringent regulatory processes to verify that they are safe to use. All required research information, including lab findings and statistics, may be found on the product label and in the product description.
Price: Because sciatica is caused by a neurological issue in the back, the cost of various treatment methods may vary. If you're on a tight budget, look into more cost-effective choices, but make sure they've been well researched and tested to ensure they'll function (based on product reviews). In conclusion, a cream or gel that delivers results and holds up to a number of trusted reviews is probably worth the money.
Ingredients: All goods, especially CBD products, should be properly inspected for components. If a product's label contains a substance to which you may be allergic, you should avoid purchasing it and seek for alternatives.
What Do Topical Medicines or Anti Inflammatory Creams Do?
Sciatica manifests itself in a variety of ways, according to people. With that in mind, consider what problem the cream you're considering purchasing addresses. Sciatica can produce tingling, burning, tickling, itching, and other unpleasant sensations. Make certain that the topical medicine you choose does this.
Top Anti-Inflammatory Creams and Muscle Relaxants
Penetrex Sciatica Nerve Pain Relieving Cream
Most patients who need Sciatica pain relief usually choose Penetrex as their top choice for treating chronic pain, itching, throbbing, and tingling in the lower back, hips, and legs because one of the greatest muscle and nerve massages works wonderfully on Sciatica-related discomfort.
A great thing about Penetrex is that it comes with an amazing money-back guarantee if it does not work for you. Plus, it's backed by 8 years of intensive research.
It can also be combined with other therapies, such as heating pads, ice packs, arthritis gloves, and others, as recommended by your doctor or another professional. You can also use a back pain massager to rub it. Another plus is that it is cruelty-free and has never been tested on animals.
Penetrex also stands out in our opinion because it does not work in a way that simply masks pain to allow you to perform certain tasks. Instead of temporarily relieving pain and discomfort, it acts as a full-fledged anti-inflammatory substance, addressing the underlying cause.
Apply the cream three to four times per day and rub it around the affected area's root for two to three minutes for immediate results. Repeat the treatment every day for 7 to 10 days, as this is how long acute and even chronic symptoms usually take to go away.
Arnica, MSM (DMSO2), Choline, Glucosamine, Vitamin B6, Boswellia Serrata, and other ingredients are included.
The following are the key features:
There is a 100% refund guarantee for customers that don't feel any improvement.
The tingling, burning, and painful sensations in the lumbar area, hips, and legs are relieved.
Can be combined with multiple treatments
It doesn't take away the pain.
8 years of research behind it
Cruelty-free
Pure Sciences Neuropathy Cream for Sciatica Pain and Nerve Pain Relief Cream
Several neurological conditions, including sciatica, can be treated using Pure Sciences Neuropathy Nerve Relief Cream.
Years of research were required to develop the ultimate winning sciatica pain relief formula, which is made up of clinically tested ingredients that can provide long-term relief. The good news is that the formula is strong enough to last a long time and does not require a lot of application.
It penetrates the skin deeply and has healing and soothing effects on the sciatic nerve. Many doctors recommend it, and it works by improving and stimulating blood circulation.
Key Features:
Penetrates deep, provides immediate pain relief
Can be used as a treatment for arthritis
Years of research have been conducted to examine this unique formula.
It has the support of a large number of health professionals and pharmacists.
Anti-inflammatory
Can improve blood circulation
It also helps patients with knee and elbow pain, as well as arthritis symptoms. It has anti-inflammatory and soothing properties, and it relieves joint pain quickly.
Drawbacks:
According to reports, the effect is just transitory, and while the pain alleviation is virtually immediate, it evaporates with time, and the pain returns in a matter of hours. It is not advised for persons who have severe sciatica symptoms.
Bengay Sciatica Pain Relief Cream
Muscle and bone pain can be relieved with Bengay arthritis cream. Salicylates, camphor, and menthol are all present. A special property of Bengay is its anti-inflammatory, cooling, and warming properties.
This item is available in a variety of formats, including:
Cream
Patch
Gel
It also comes in a vanishing-scent version for those who don't like the menthol smell.
Non-greasy 4-ounce tube Backaches, slight arthritis, muscle, and joint discomfort can all be relieved with Bengay Ultra Strength Topical Pain Relief Cream.
For ultra-strong relief in a non-greasy cream, this topical analgesic contains three ingredients that can relieve sciatica pain: camphor, menthol, and methyl salicylate.
Back and arthritic pain relief, as well as minor aches, sprains, and bruises, acute sciatica pain are relieved with this pain relief cream. And what's even better is that this pain relief therapy cream penetrates deeply into the skin, making sure that your sciatica nerve pain goes away.
Bengay is an over-the-counter topical analgesic that is suggested by doctors. There are more pain-relieving chemicals in this product than in any other Bengay product.
Portable & on-the-go treatment from pains, minor arthritis, joint, and back pain with this topical pain relief painkiller in a compact tube.
Conclusion
If you have severe pain or an over-the-counter nerve pain relief cream won't work on your sciatica pain at all, consult a physician for more effective and immediate pain relief treatment options. This could involve developing sciatica pain management plan including things like mobility exercises and harsher drugs.
It's difficult to know which arthritis pain relief lotion is suitable for you when there are so many on the market. Continue to experiment with different products until you find one that you enjoy.
Your doctor will double-check that you have the correct diagnosis. You can select the greatest arthritis pain treatment remedy for your condition once you know what sort of arthritis you have.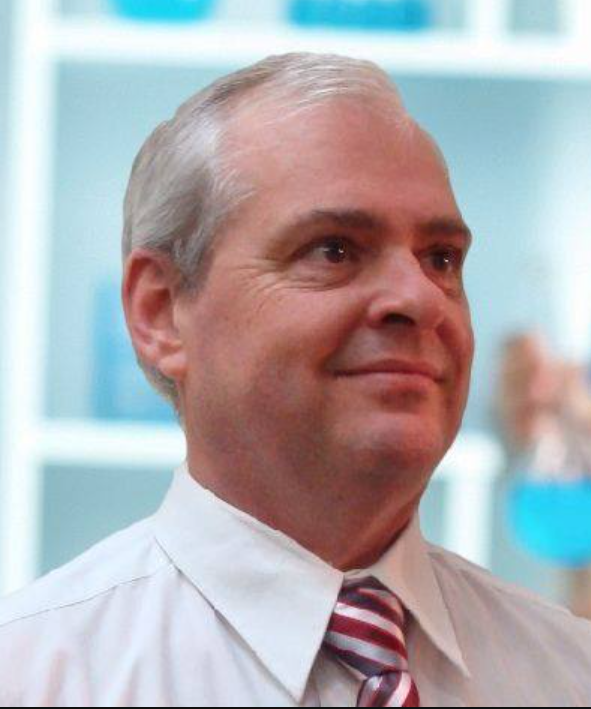 Doctor Osvaldo Pepa, Neurosurgery Service Physician at Hospital San Martin, La Plata, Argentina. I graduated last November 16, 1984 with a Medical Degree at the Universidad Nacional de La Plata. The Medical Board of La Plata, District 1, licensed me as a Neurosurgeon in 1990. I hold a Provincial and National License and an active member of the Neurosurgery Society of La Plata, World Ozone Therapy Federation, and Inter American Society of Minimally Invasive Surgery.