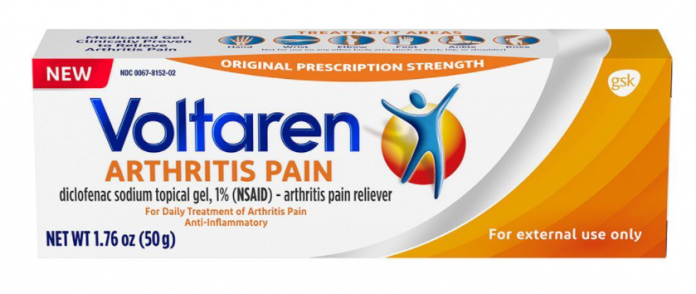 What Is the Best Relief Cream for  Muscle Pain?
What is the best muscle pain relief cream? Where does muscle pain come from most commonly? What are some tips for treating and preventing muscle pain? We'll answer these questions in this blog post!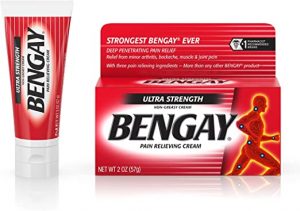 Many people experience muscle pain from time to time. What's worse, it can make your life miserable. You may not be able to sleep or do what you want because all you want to do is rub that spot that hurts so bad.
Whether you're experiencing a one-time bout with soreness or chronic inflammation, we have just the thing: our top 12 picks for the best muscle pain relief cream!
Top Pain Relief Creams For Sore Muscles
Icy Hot Max Strength Pain Relief Cream with Lidocaine
Icy Hot has existed for a long time. In high school, coaches and trainers would use it after all sorts of wrestling matches, and it is still used occasionally today for topical pain.
This pain-relieving formula produces a cooling sensation (yes, it can be intense at times) while 4% max strength lidocaine relieves nerve sensitivity around the application site by reducing nerve pain. Icy Hot Max pain reliever formula will sure to reduce pain and soothe aches and sore joints.
After a short time, you will experience a vague feeling of warmth, which is why it is called hot. Don't overdo the usage, since you will get a rash if you use it more than three times in one day.
Derma E Arnica Pain Relieving Muscle Rub
This muscle rub boosts blood flow to your muscles and promotes quicker recovery from injury. Peppermint oil is also found in Derma E, which contributes to its calming effect.
Tiger Balm Pain Relief Ointment
If you have ever used Tiger Balm, you know it has a strong minty smell, and most people consider it an old-fashioned fast acting relief cream. If you need to relieve pain from your sore muscles or joint pain, you can rely on Tiger Balm each time! You should always have this product in your gym bag (or even a travel kit).
Boiron Arnicare Gel Pain Relieving Muscle Rub
The Boiron Arnicare arnica cream can alleviate pain and reduce swelling from overuse injuries when it is massaged into the skin. Because there is no scent or greasy texture, you can even use it before work or an important date.  Suitable for sensitive skin as well! What's better than effective pain relief than a non-greasy formula and a non-menthol scent?
Biofreeze Pain Relief Muscle Rub Pain Relief Gel
This simple biofreeze professional gel contains ice cubes, which provide a cooling effect similar to an ice bath for your muscle aches. It will help soothe any post-run soreness, inflammation, and minor aches, or at least distract you enough from the pain to feel like it is working.
Basically, a gate-control theory explains how it works. Camphor Menthol (3.5%) in the gel works as skin irritation to remove the pain from your mind, enabling it to be more or less effective depending on your body's response to it.
Biofreeze professional pain relief users swear by it because it works so well when it works. With its tingly feel and cold feel, it won't possess the overpowering aroma of Bengay or IcyHot pain gel.
Sombra Warm Therapy Natural Pain Relieving Gel
As with other natural creams and gels, Sombra's Warm Therapy gel serves as a pain relief gel because it contains the same percentage of natural substances as other creams and gels. Other plant resources include menthol, aloe vera, camphor, witch hazel, and yucca.
There is a difference between this product and similar gels such as Biofreeze. It provides a powerful sense of tingly, warming sensation while feeling lighter and creamier. This topical analgesic also has a distinct fragrance compared to most other topical analgesics, while delivering a similar deep burn. Whether it's following a run to ease muscle soreness, or accompanying a massage to speed recovery, it's a great choice.
The Feel Good Lab Natural Pain Cream
This powerful plant-extracted cream by Feel Good Lab contains arnica, magnesium, aloe vera, menthol, skullcap, and dozens of other all natural ingredients for a more modern look while still offering the benefits of natural ingredients.
The product has been described as a "magic cream." Runner's World test editor Amanda Furrer keeps it in a drawer on her nightstand in case she gets achy in the neck, shoulders, feet, or ankles. She describes it as a cooling sensation, but with a subtle menthol scent.
Free Up Professional Massage Cream
Try this physical therapist-recommended cream if you want to take your self-massage game to the next level. In physical therapy, PTs use it when they have to push really hard on a muscle because it softens the skin without adding any greasiness or slickness, making pressure placement easier.
In comparison to some of the other rubs on this list, this one does not provide warming, cooling, or pain-relieving effects, but it is useful for targeting deep or surface tissues and will enhance the effectiveness of a massage. You can just massage your hands every now and then between runs.
Muscle MX Recovery CBD Cooling Relief Balm
There are two CBD-based balms produced by Muscle MX: one called "Activate," which contains caffeine in addition to camphor and menthol, and another, "Recovery," for post-workout pain. Some people prefer the Recovery for its arnica-enhanced cooling sensation and coconut-mint aroma following a hard effort.
Thanks to the cbd muscle deodorant stick roll-on tube, you can easily apply the cbd oils balm to sore spots without getting it all over your hands. Patients who have used this product noticed no differences in outcomes between this product and others that they have used, although it is on the more potent side of things by volume.
Voltaren Gel Arthritis Pain Relief Gel – Voltaren Arthritis Pain
The Diclofenac drug name for Voltaren gel, commonly used for arthritis aches and pains, is different than your average muscle and nerve rub. Medications called nonsteroidal anti-inflammatory drugs (NSAIDs) are commonly used for treating osteoarthritis of the joints and IT band syndrome, plantar fasciitis, and tendonitis. splints.
However, it can also be used to treat running-related muscle soreness can be treated with oral NSAIDs the morning after a marathon-but not with stomach distress. You can rub it into sore muscles sparingly when you'd normally take ibuprofen in those circumstances. NSAIDs aren't recommended for every instance of muscle soreness-they interfere with your body's natural repair cycle over time.
Ancient Minerals Magnesium Lotion Ultra
Magnesium gel or lotion can bring you temporary relief for sore muscles and joints, which reduces inflammation and tightness. Be ready for some itchiness as it soaks in (i.e., do not put on pants or shirts too quickly), and rub it in deeply.
Penetrex Pain Relief Therapy
Many people use Penetrex cream, from competitive marathon runners to people with back pain who need to get up from a chair every morning.
There is one thing that sets this cream apart from other muscle rubs: It does not use "cooling" substances like menthol or clove oil, as they are only intended to mask the pain, but rather to effectively reduce inflammation and remove the underlying cause of some pain. In comparison with other options, relief effects are not as immediate, but they are relatively long-lasting.
Where Does Muscle Pain Come From Most Commonly?
Overuse, tension, stress, and minor injuries are the most common causes of muscle pain. Most people with this type of pain are afflicted by localized pain that affects a few muscles or parts of their bodies.
These can also cause muscle pain:
Autoimmune diseases
Infections
Injuries
Medications
Neuromuscular disorders
Carpal Tunnel
What Are Some Tips for Treating and Preventing Muscle Pain?
To help relieve muscle soreness, try: stretching gently, massage the muscles, get some rest, and reduce inflammation by using ice. Aside from using ice, you can also use heat to increase blood flow to your muscles. Warm baths and showers are helpful and can relieve pain.
Over-the-counter (OTC) pain medication, such as nonsteroidal anti-inflammatory drugs (NSAIDs), such as ibuprofen (Advil) can relieve pain. Muscle pain signals can be eased by over-the-counter creams and gels containing menthol or capsaicin (brand names: Aspercreme and IcyHot).
Having achy muscles? Experiencing chronic pain? Just had an acute injury? Try combining cold therapy and hot therapy together for a cost-free pain relief remedy. Observe if the pain has gone away in just a few minutes, if it doesn't, try rubbing pain relief creams on the affected area. Make sure to get muscle rubs that contain an active ingredient that has anti-inflammatory properties. That way, you'll be sure to get the best out of them. If not, consult professional medical advice diagnosis or treatment.
check out our article https://www.americanchiropractors.org/sciatica/what-is-the-best-back-pain-relief-cream/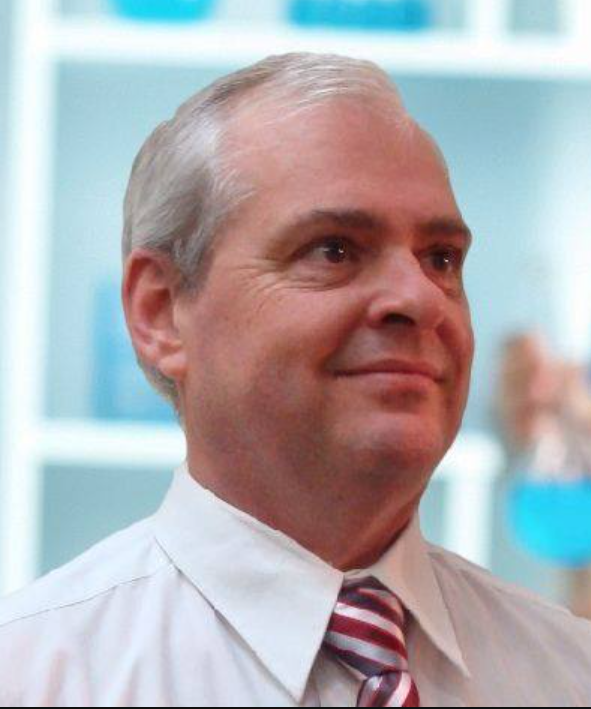 Doctor Osvaldo Pepa, Neurosurgery Service Physician at Hospital San Martin, La Plata, Argentina. I graduated last November 16, 1984 with a Medical Degree at the Universidad Nacional de La Plata. The Medical Board of La Plata, District 1, licensed me as a Neurosurgeon in 1990. I hold a Provincial and National License and an active member of the Neurosurgery Society of La Plata, World Ozone Therapy Federation, and Inter American Society of Minimally Invasive Surgery.