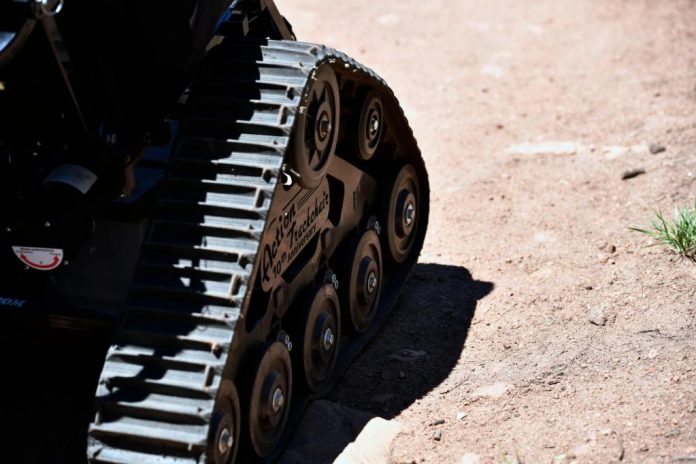 Next to the Mason Creek Trail in Staunton State Park, there is a spot that invites hikers to pause and linger. Tall pines rise above a small clearing next to the stream in a gorge and provide shade on hot days. Narrow rays of sunlight penetrate the branches above and cover the ground with shapes of light and shadow while the stream sparkles.
It's the kind of place Mary Salisbury would have loved to hike before a stroke cost her legs four years ago. Before that happened, she was an avid runner and hiker.
"She had had unexplained neck and back pain for about a year," said her mother, Ann. "One day she started to lose a feeling and from then on it got worse."
But thanks to a program in the park for visitors with reduced mobility, Salisbury was able to take a 4.7-mile hike there last week that included solitude at the Mason Creek vent. Staunton State Park's chair program features chairs with electric motors and caterpillars instead of wheels to help them navigate rocky areas that wheelchairs cannot. There are no costs for users, with the exception of entry to the park.
Mary, 26, her mother and two volunteer guides stayed at the Mason Creek Pull-Off for more than 30 minutes, enjoying the serenity it offered.
"I could stay here all day," said Mary.
Mary and her mother, who live in Pennsylvania, went on an extensive road trip that took them to Santa Fe, Sedona, and the Grand Canyon. When they planned their trip and researched wheelchair accessible destinations, the Staunton State Park program was high on the search lists.
"It brings tears to my eyes," Ann said along the way, "because that's what I was hoping for, that she would be able to come out and do some of the things she loves. We did a lot before she was injured and that enabled her to do so. And the volunteers are so wonderful. "
At the end of her hike, Mary said that her favorite part of the day was "landing near the little waterfall and relaxing in nature." She hopes to visit again someday.
"It was really nice to get back into nature, to go near the creek," said Mary. "I can't usually do this in my wheelchair, so it's nice to get into a track chair and do it."
Staunton's Track Chair program began in 2001 when Mark Madsen dodged a deer and rolled over his car, leaving him with quadriplegics. He had loved hiking and biking in the area that later became Staunton State Park. After the park opened in 2013, he enjoyed his trails in a track chair borrowed from Craig Hospital.
Since his death in 2015, his family and nonprofit Friends of Staunton State Park have kept his memory through the Mark Madsen Accessibility Fund, which helped purchase track chairs that cost $ 14,000 or more each. The group still hosts annual fundraising barbecues to support the program.
"I was on the Friends board back then," said Steve Sparer, one of Mary's volunteer guides. "We collected the money to buy the first Track Chairs. I and the president at the time thought about which paths we could go, set up the program and then handed it over to the volunteers. "
Program participants consider it part of the healing heritage of the land the park is located in and dates from the turn of the 20th century when it was inhabited by doctors Rachel and Archibald Staunton. Rachel Staunton and her daughter Frances spent the summers there, according to the Track Chair program brochure. Rachel provided medical care to the people in the area, including local Ute tribes who taught her herbal medicines. Frances gave the 1,700-acre site to the state in 1986 to make a park.
The park, which has now grown to 3,800 acres, is 6 miles west of Conifer and features dramatic granite cliffs, historic cottages, lookout points and a large waterfall.
"We live in Colorado," said Natalie Burnside-Bostow, a park employee who leads the Track Chair program. "Part of life in Colorado is being able to exercise outdoors. It's always been a little passion project for me to get everyone outside, regardless of their skills, age or something. We have people who haven't been outside in 15 years or more. Or parents who have never been able to hike with their child. To be able to bring this to people is absolutely amazing. One of the things I like most about my job is seeing the excitement on people's faces when they finally go outside. "
The program takes place from June to October on Fridays, Saturdays and Sundays with reservation. All free places for June and July have been taken. and almost all of them for August are gone. There are still a few places left for September, and most of October is available. The hikes can take anywhere from two to five hours, and distances range from 2.5 to 5 miles. Most of the trails are wide and flat, but there are some rocky sections.
Terry Pascoe from Timnath, who lost his legs 34 years ago due to spinocerebellar degeneration, has done three track chair hikes in Staunton since moving from Montrose to the Front Range in 2018.
"I love going outside and going into the garden and all that," says Pascoe, 65. "My normal electric chair gets stuck all the time. I just love walking through the forest without any problems. "
Pascoe and his wife Laurie spent much of their time in the mountains hiking, backpacking, and fishing along streams before showing symptoms at the age of 31.
"The challenge for us, especially back then, was finding things to do together as a family," Laurie said. "We have done everything in recent years to go into nature and share it all with our children. But since Terry has aged and I have aged and as his disease progressed, it was impossible for me to push him anymore on trails, so these track chairs are great. I can go hiking with him, he's comfortable, we're outside, I can enjoy the hike and don't get hurt. It's great that we have the opportunity to enjoy nature as always. "
Subscribe to our weekly newsletter The Adventurerist to receive outdoor news straight to your inbox.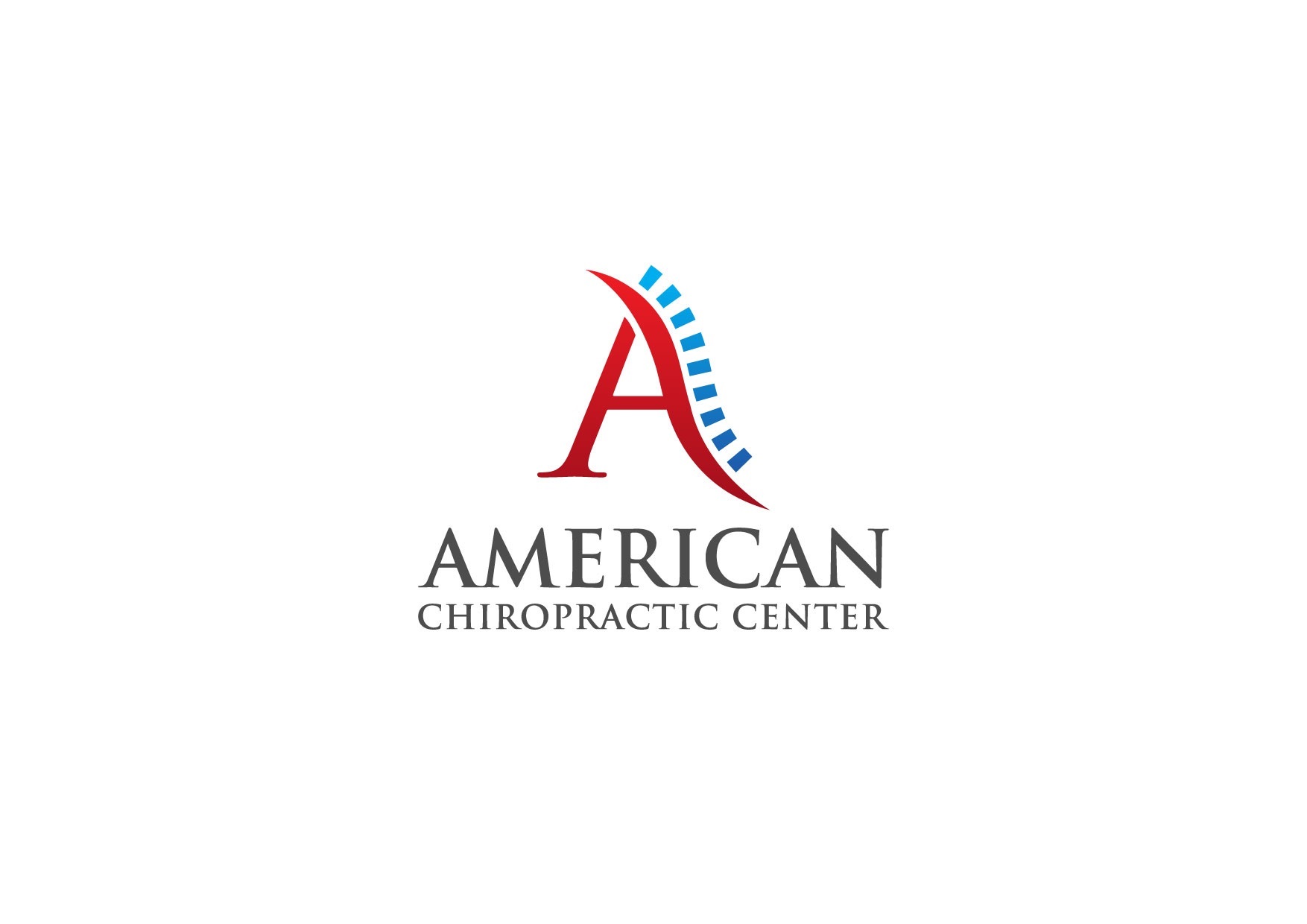 We understand how important it is to choose a chiropractor that is right for you. It is our belief that educating our patients is a very important part of the success we see in our offices.